HRH Prince Harry and Meghan Markle are deferring their honeymoon until a little while after their wedding – which means they've plenty of time to pick just the right place.
And with budgetary constraints not exactly an issue, the choice available to the happy couple is nothing short of extraordinary. We've picked out 10 of the most amazing honeymoon spots we can find from across the world.
---
James Bell of Turqoise Holidays calls this the 'ultimate royal retreat': a completely-private island (also pictured at the top of the page) which you can reach by boat or helicopter. (Perhaps Harry could get his brother to drop him off?)  The resort's website even adds that a 'no-fly' zone can be set up on request – perfect for avoiding the paparazzi.
Book the whole place and you'll have total privacy and the 10-acre island to yourself – and if that's still not remote enough, you can also take a trip out to the Davui sand cay, with nothing but a picnic, beach umbrella and a towel on your spot of sand surrounded by a gin-clear lagoon.
For sale via From £4,395 per person for 9 nights, including flights from London. See more pictures and details about this property.
---
The Timbavati Game Reserve is a little off the beaten track but still within the Kruger National Park, making Makanyi Lodge perfect for those after a safari in a remote, private location.
The lodge offers activities including hot air ballooning and rafting, giving you a chance to see not just the wildlife but also the world's third-largest canyon, Blyde River Canyon.
For sale via From £550 per person, per night on a fully-inclusive basis. See more pictures and details about this property.
---
Tre Ville was the private seaside retreat of celebrated film director Franco Zeffirelli. Today, it's a boutique hotel which offers a number of completely private suites within the grounds.
This particular suite is named after the opera singer Maria Callas, a regular visitor to Tre Ville, and has been appropriate styled with a sense of theatre. At the heart of the suite is the romantic private terrace, where an al fresco sitting area and private plunge pool are naturally screened and shaded with pines.
For sale via From £32,942 for 7 nights. See more pictures and details about this property.
---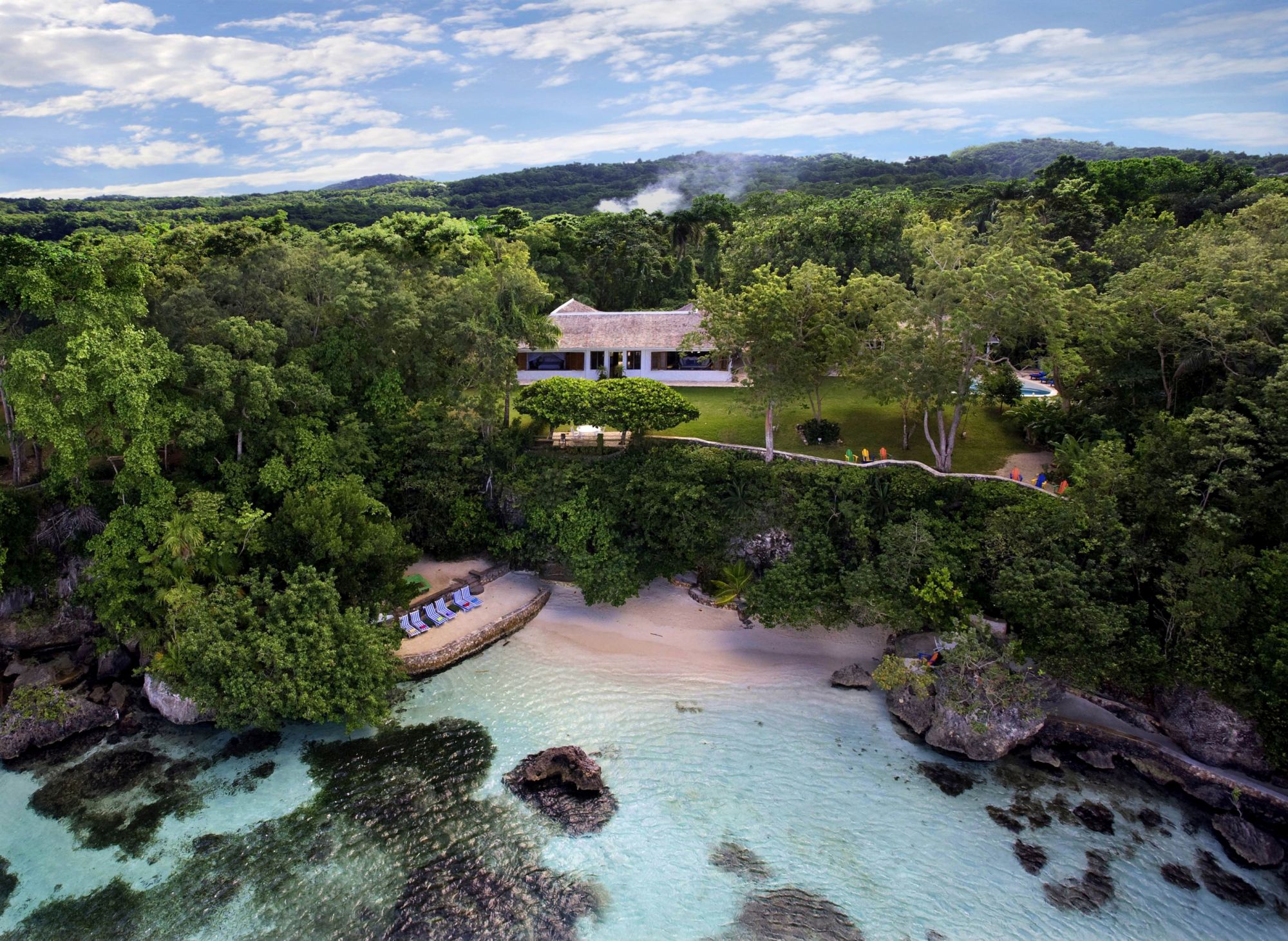 Ian Fleming's Jamaican villa is a well-known landmark on the north side of the island – and you can stay in the James Bond author's own villa.
It's set within a 52-acre estate with its own private beaches, virgin jungle and tropical gardens. The villa itself absolutely drips with old school Caribbean glamour – you can almost imagine the writer penning a few chapters in the morning before wandering down to the private beach for a swim.
For sale via From £40,539 per week. See more pictures and details about this property.
---
Close to the famous Gran Hotel Tremezzo is this astonishing Baroque villa, which is booked out on an exclusive basis.
The house is fully staffed, with a 24-hour butler service, chamber maid and personal chef, while there is a private outdoor pool and private dock.
For sale via From £5,321 for three nights. See more pictures and details about this property.
---
For something simple but utterly charming, this lovely place is carved out from a cave in the cliffs of Santorini.
Tranquil and unfussy, the living space could be ideal to help unwind after the frenetic wedding build-up, while the sunsets on the private terrace are magnificent.
For sale via From £5,834 for 7 nights. See more pictures and details about this property.
---

The only thing that might take the shine off a getaway in the Maldives is that you have to share your atoll with other holidaymakers. But not at Voavah, a private island all to yourself.
This extraordinary place can accommodate up to 22 guests, and includes use of a private yacht within the Baa Atoll, all water sports, diving, fishing, most activities and excursions. Meals and drinks are, however, extra.
For sale via From £36,000 per night. Five nights for a party of ten on an all inclusive basis, including return private jet from Luton and seaplane transfers from Male, costs from around £415,000. See more pictures and details about this property.
---
Rumours are whirling that the new Royal couple will choose Namibia for their honeymoon – and if so, they might well undertake a wilderness tour. Native Escapes offer a 12-day trip around this beautiful, unspoilt country.
On the trip you travel in small groups (maximum 7, though Harry and Meghan could book it just for the pair of them) and stay in small camps in the bush while visiting Sossesvlei's red dunes, rugged Damaraland and Etosha National Park.
For sale via From £3,550 per person for 12 nights. See more pictures and details about this property.
---
Credit: Alamy
Getting just the right thing for the happy couple can be a minefield for guests – how do you choose something
---