A castle that holds within it hundreds of years of Welsh history is set to be sold off in what will be one of the most unusual sales of the year.
Imposing views, Jacobean-style turrets and grand features to make you sigh – and all for an auction guide price of £1.5-£2m, money which would just about get you a nice detached house on the nearby Wirral. Yet Westbury Castle is a place with a huge amount for prospective buyers to get their heads around – something which no doubt accounts for the fact that it's being sold by auction.
This beautiful old pile on the North Wales coast stands a few miles from Chester, just across the mouth of the River Dee from Hoylake.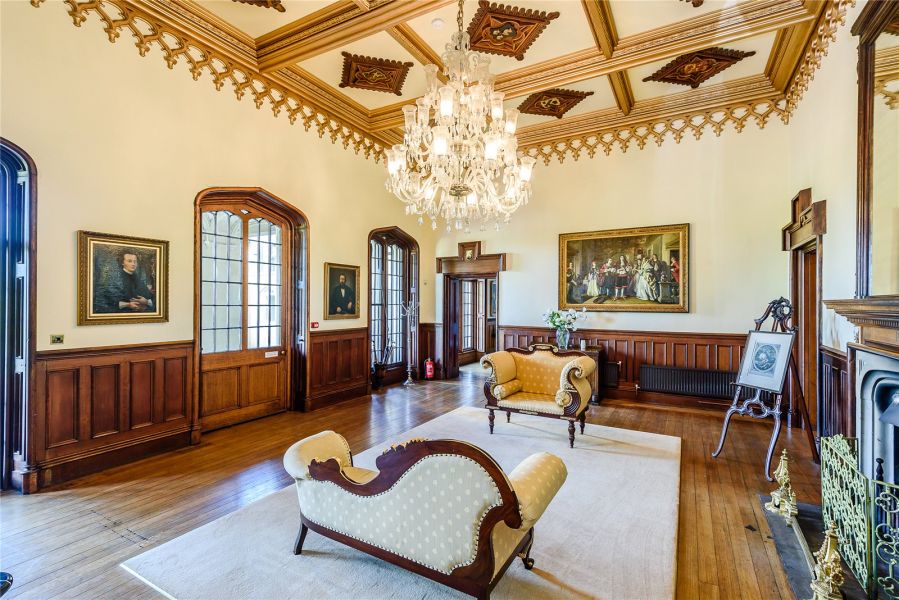 It was built by the Mostyn family – specifically the 7th Baronet – between 1825 and 1829, to a design which largely ignored the late-Georgian fashions and instead created something closer to a Jacobean castle. It's that look which saw it get dubbed rather fancifully 'the Welsh Downton Abbey' during a previous effort to find a buyer. (Of which, incidentally, there seem to have been several in recent years, each with varying amounts of land and associated property– again, something we'd imagine contributed to the decision to go to auction.)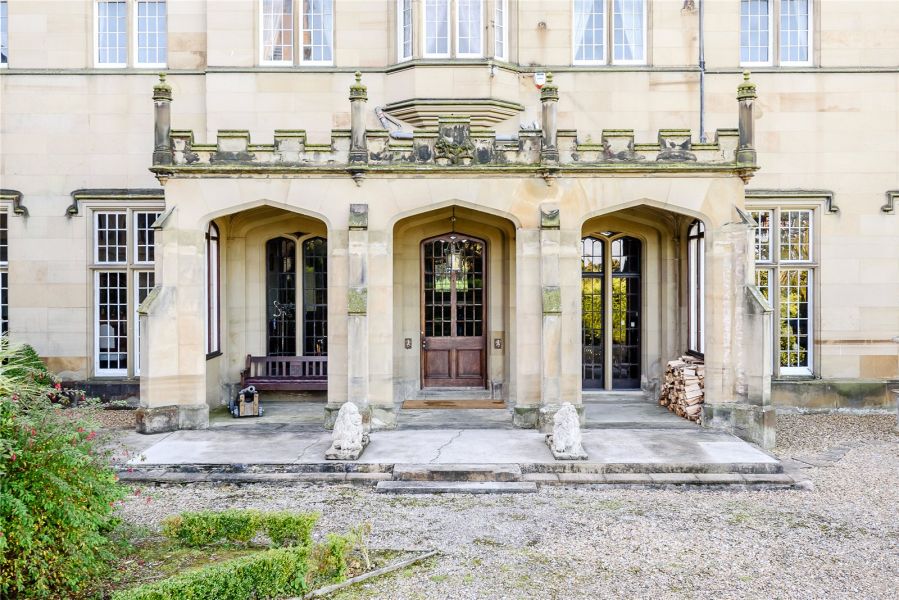 Sadly, the Mostyns of Talacre – who originally named the house Talacre Hall – enjoyed less than a century in this grand and beautiful house. The deaths of two Baronets in quick succession prompted the family to leave the house in 1920, after which it became a Benedictine convent.
At the end of the 20th century, however, the nuns moved out and Westbury Castle became a home once more.
Yet it's not quite a 'home' today – or not one home at any rate, since the castle (which is set in just under four acres of land) has since been split into no fewer than 11 separate dwellings.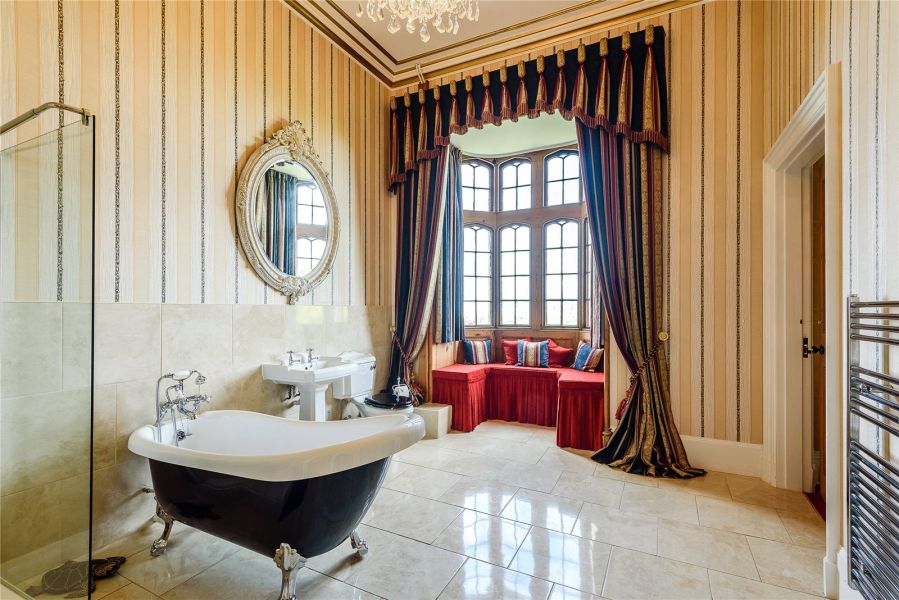 The grandest by far is the Mansion House, an incredibly grand nine-bedroom home with grand entrance hall, three reception rooms plus a dining room, pool room and conservatory. It boasts access to a separate, self-contained two-bedroom flat and also to the adjoining chapel that you'll see in the pictures.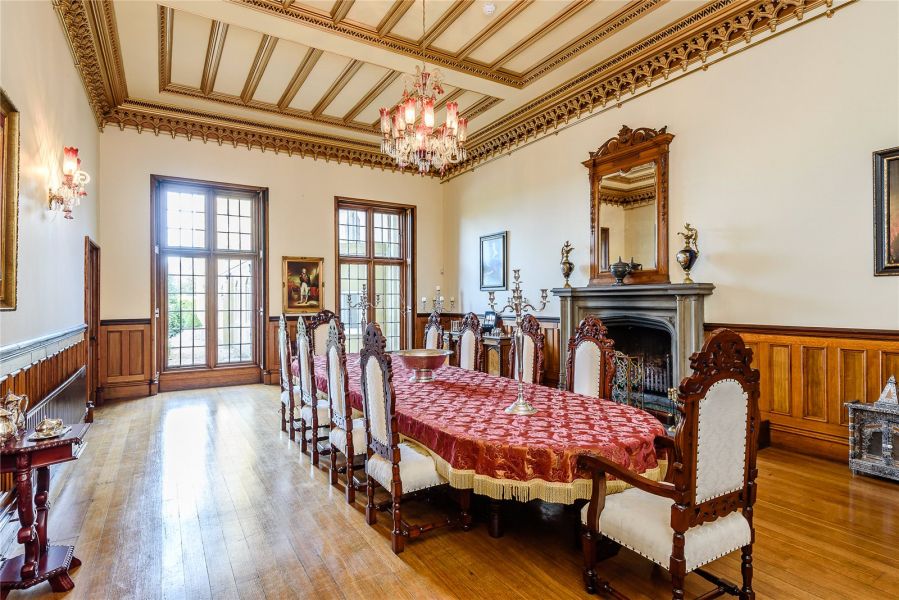 Sadly, it's the one part of this property that you won't be able to live in. At least, not yet: it's currently rented out at £3,950 per month, on a lease which runs until the end of 2021.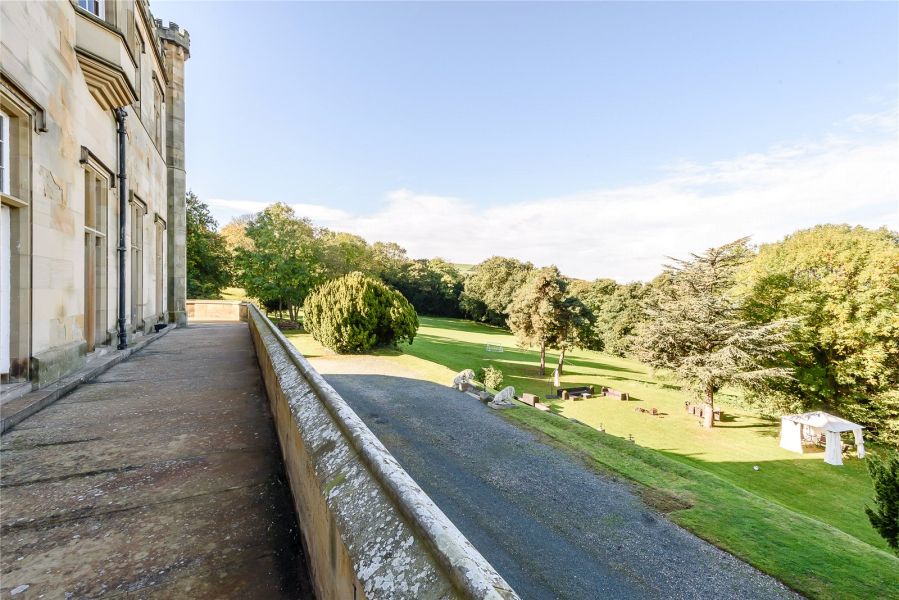 That said, there are five further apartments to choose from (plus a further four which are also rented out) in a property which runs to almost 24,000 sq ft in total.
Confused? We were too. The floorplan helps a bit to get your head around things though (click on the pic to open it full size).
At the moment, Westbury Castle is run as a successful wedding venue –there is almost £70,000 a year in rental income alone, despite five of the flats currently lying empty.
Those numbers make the £1.5 million to £2 million auction estimate seem very good value, particularly when you consider that there is clearly scope to do far more with the place for the right investor with appropriately deep pockets (and, of course, the necessary permissions).
The auction takes place on Thursday 15 February – you can find out more about Westbury Castle at the Strutt & Parker website or see the auctioneer's listing here.