Britain's cathedral towns and cities are beautiful to look at, great to live in and well worthy of investment. Eleanor Doughty and Toby Keel pick out some of the best.
There are 48 cathedrals in the UK. Most are in cities, though some – such as Guildford and Northampton – are in towns. Either way, they make great places to live – and sound financial sense to boot.
'They have well-preserved historical cores and this can support house prices,' explains Frances Clacy from Savills' research department. 'Studies have shown that, where there's a high concentration of listed properties, house prices can be significantly more than the average for the county.'
It's far more than that, however. The best cathedral cities are not just beautiful and bustling, but friendly too: York and Durham spring to mind, for example, while tiny Lichfield is, in the words of writer David Hughes, 'reassuringly tiny… A decade after I left, it's still impossible to visit without bumping into someone I know.'
So if you're looking for a cathedral city or town in which to live, here are some of our favourites.
---
Lincoln
Lincoln's cathedral is famously beautiful – narrowly voted the finest in Britain, according to the results of the unofficial Twitter World Cup last year, in which it pipped York Minster to the crown.
Lincoln is a beautifully-cobbled city, with a cathedral school, motte-and-bailey castle and Roman ruins.
Local resident Karl Dudman grew up opposite the great building, on Minster Yard. 'To be reminded of the time every 15 minutes drove my sister and me crazy, but it quickly became an ambient presence,' he says. 'In the winter, the cathedral would turn a steely-grey colour and, in the summer, it looked golden. It was a beautiful city to live in.'
What you could get: For £899,950, this is a six-bedroom Grade II-listed Georgian property recognised by Pevsner, on Eastgate, a five-minute walk from Lincoln Cathedral, with ballroom and cellar.
---
Ely, Cambridgeshire
Ely Cathedral isn't just a landmark in the city, explains Richard Booth, director of Cheffins. 'It's dominated by its cathedral, which is known as the Ship of the Fens,' he says.
The ship analogy is apt. In this pancake-flat landscape, the small hill on which Ely sits is visible for many miles, and the cathedral at its peak is a beacon.
Despite the charms of this delightful little spot, average house prices in Ely are under the national average and, for £500,000, you can get a four-bedroom detached house with change.
The reason for those low prices has, historically, been to do with the infrastructure – but that's improving all the time; an injection of £500 million promises to increase connectivity into Ely, with a dual-carriageway expansion of the A10. 'If the plans are approved, they'll bring 14,000 jobs to the area and allow for the development of more than 10,000 new homes,' says Mr Booth.
What you could get: Fine & Country are selling this fine 19th century house at £900,000, half-way between the cathedral and the railway station.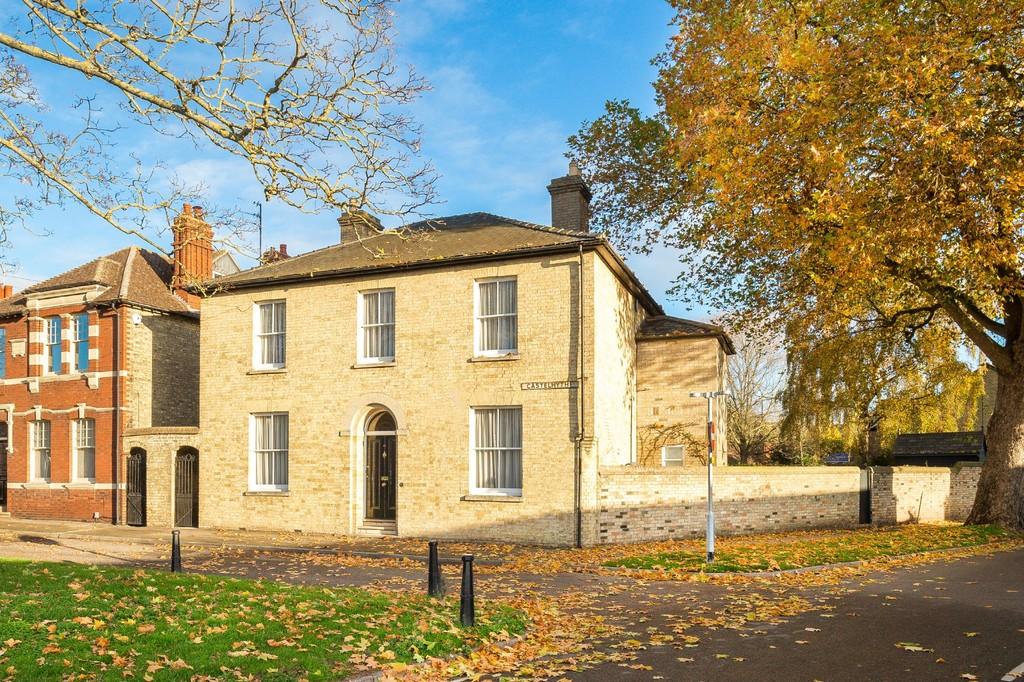 ---
Canterbury, Kent
Canterbury is so picturesque it almost defines the term 'chocolate box'. Food writer Rachel Phipps boarded at The King's School there. 'Growing up in the precincts of Canterbury Cathedral, with the great building looking down on you was magical,' she says. 'You can't help but feel a unique sense of pride in the historic beauty of your city.'
She credits Canterbury with a lot: 'It helped make me into a writer, forever trying to imagine the lives of the people who walked the same paths and passageways. It's impossible to ignore the history of a cathedral city if you call it home.'
It might lie 70 miles from London, but Canterbury – with its mix of new-build flats, Georgian town houses and medieval homes in the centre – is easily-commutable. 'The big change has been Canterbury West station,' says Joe Charlton, associate director at Strutt & Parker Canterbury. 'Trains take 56 minutes to St Pancras and are due to get faster.'
What you could get: Priced at £995,000 is this handsome semi-detached home in the St Dunstan's area of Canterbury, an easy walk to the city centre and an even easier one to Canterbury West station. It has six bedrooms and a delightful courtyard-style garden, for sale through Winkworth.
---
Chichester, West Sussex
'What makes the city special is its proximity to the sea,' says Paul Machell, a director in Strutt & Parker's Chichester office. 'Harbour-front properties are in massive demand, often selling before they even reach the open market.'
Chichester cathedral looks out grandly over the environs of this walled, Roman city, which boasts a thriving centre and the joys of the South Downs and Goodwood almost on the doorstep.
What you could get: £1.55 million buys this impressive Georgian townhouse of elegant proportions, on the market with Jackson-Stops, located in a superb position on Westgate. It's almost in the city centre, but still has a beautifully landscaped south-facing rear garden.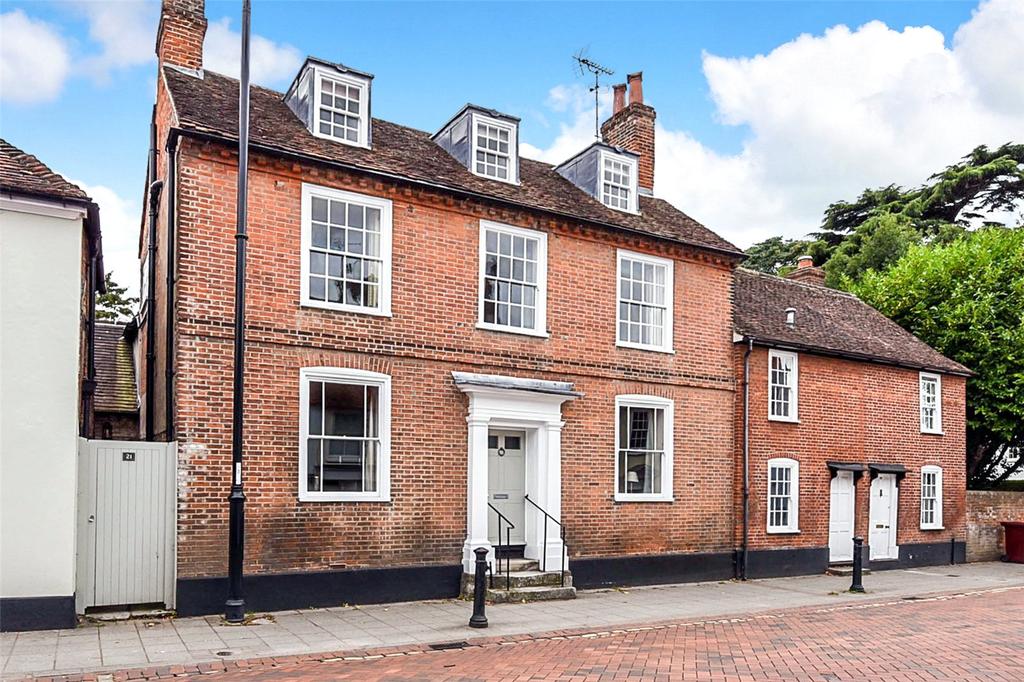 ---
Salisbury, Wiltshire
In Wiltshire, writing in the Sunday Telegraph, journalist Guy Walters described Salisbury as 'Smallsbury' – calling it the 'type of place where you're guaranteed to bump into someone you know. You don't get that in actual cities'.
After some dark days in the recent past the eyes of the world are no longer on Salisbury, with the furore following the Novichok poisonings having died down – even Zizzi's pizza restaurant has now re-opened.
As for the property stock? It's charming, with town houses aplenty. Some £500,000 will get you a three-bedroom semi-detached house in town.
What you could get:  One of Salisbury's oldest properties, six-bedroom De Vaux House on St Nicholas Road, with parts dating back to 1260, has medieval features and a spacious walled garden. It's for sale at £1.5m through Strutt & Parker.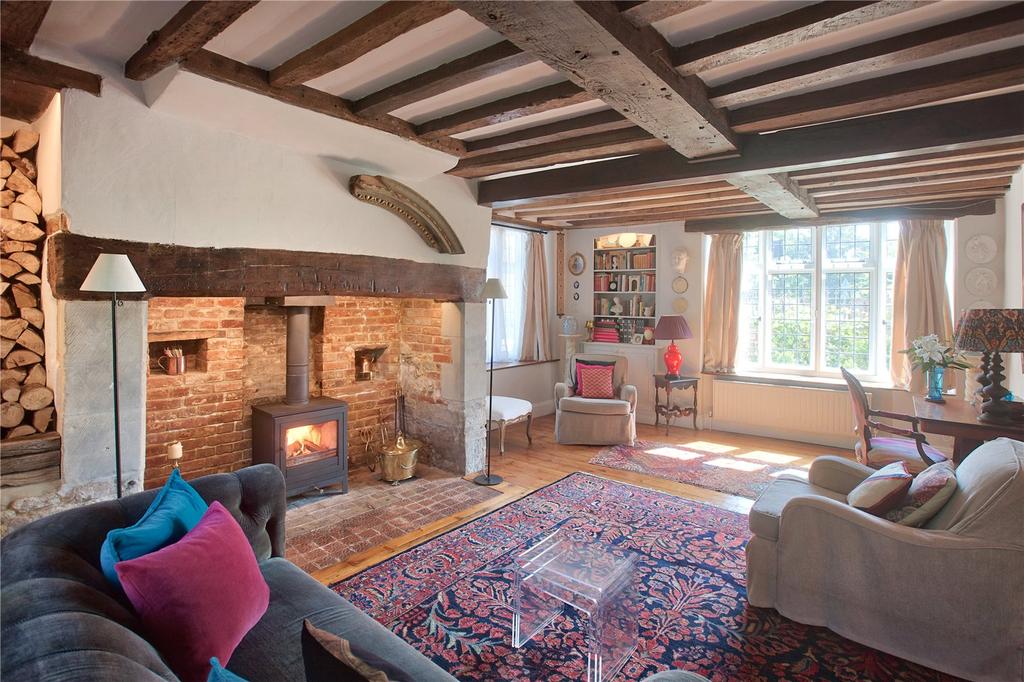 ---
Winchester, Hampshire
Robbie Kerr, a director at Adam Architecture, has his office in the Hampshire town of Winchester, which is particularly lovely.
'The daily commute from London is well worth it – cathedral cities really are historic global places,' he says.
Winchester has become something of a commuter hotspot, given its excellent road, rail and air links.
What you could get: Savills have for sale this large family home set in half an acre in the quiet residential area of Bereweeke, with its superb schools and facilities, yet still a short stroll to the station and city centre.
---
During the Middle Ages, The Palace House was one of the finest residences of the Bishops of Winchester.
---