The house which inspired H.E. Bates to write his most famous works – and which became world famous as the setting for The Darling Buds of May – is for sale. Penny Churchill reports.
One wet summer's day in 1931, at the height of the Great Depression, a young couple walked the lanes of Kent looking for a home. They were the budding young novelist and short-story writer Herbert Ernest Bates (otherwise known as H. E. Bates) and his childhood sweetheart, Marjorie Cox, known to all as Madge.
The place they ended up buying was The Granary, a home – which they would end up sharing for almost half a century, and at which he wrote almost all his books – including The Darling Buds of May, which later became the hugely-successful television show that launched the career of Catherine Zeta-Jones. The Bates's family home is for sale at £1,100,000 via Strutt & Parker.
In one of his many autobiographical books, Bates wrote about their arrival in the quiet village of Little Chart Forstal, four miles from Ashford, with its picturesque, elm-fringed green bordered by half a dozen handsome houses, where a friend had discovered a cottage that she thought might suit them. Here's how he described it:
'The rain stopped at lunch-time, and after lunch we walked out to see the house. It was a horror. Much depressed, we were about to walk back when its owner declared that he might have one further possibility to offer. This was a building for conversion, a granary.

We walked across the sodden grass, then only a rough area of pasture with a shaggy brown horse grazing on it, today mown smooth as a bowling green for cricket. It stood in half an acre of flooded farmland: an oblong building of tone, weatherboard and tile, open to the winds on the ground floor, still littered with straw and grain upstairs. We looked, poked about for a little, went upstairs and pondered. We went outside, looked and pondered again.

We stood for a few minutes by the thick, yellow-lichened old stone walls and suddenly, the sun came out. Its rays were the very faintest degree warm and we saw now that we were facing due southwards.

Madge looked at me and I looked at her. We said nothing; but in that moment of sunlight we suddenly knew that this was it.'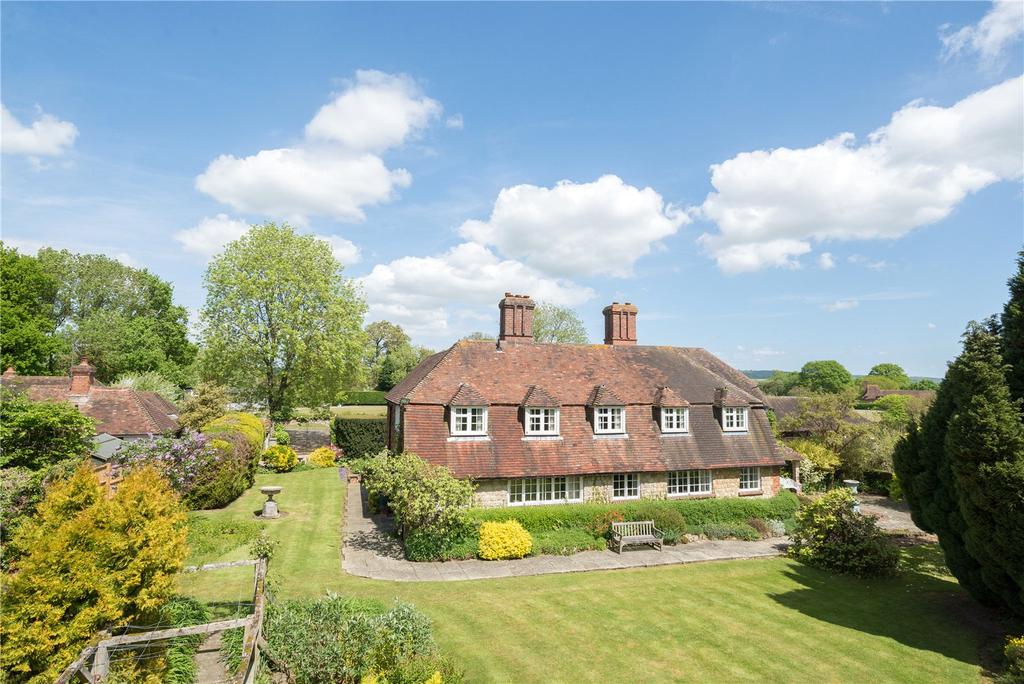 However, as Bates later reflected, unlike in the years after the Second World War, when people would happily pay for the privilege of converting 'pig-sties, cow byres, old windmills, malting houses, hen houses, warehouses, old railway stations, old signal boxes, disused forts, ancient barges and almost anything else into places in which to live', in the early 1930s, the idea of converting any kind of building into a house was 'utterly unthinkable'.
The project was, he admits, 'a lunatic scheme that could only have been invented by a young man slightly, if not utterly deranged', and the £600 cost involved was 'further madness'.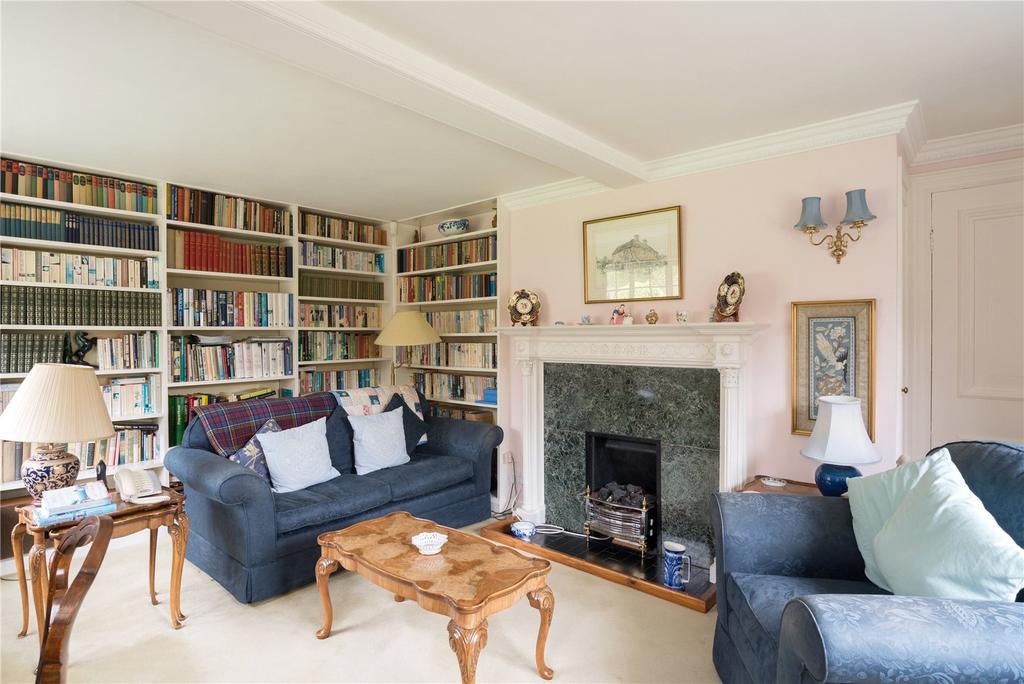 Madness or not, the couple bought the granary, married and moved to Kent that same year. Bates was a prolific writer and The Granary, where he and Madge lived for the next 40-odd years until his death in 1974, was where most of his books were written – among them The Darling Buds of May, the TV adaptation of which, produced after his death by his son, Richard, was hugely successful. Many of its scenes were filmed on the green directly in front of the house.
Bates was a keen and knowledgeable gardener. 'Gardens', he maintained, 'should be like lovely, well-shaped girls: all curves, secret corners, unexpected deviations, seductive surprises and then still more curves' – a message eloquently expressed in the garden he laid out and landscaped at The Granary, which remains much as it was in his day.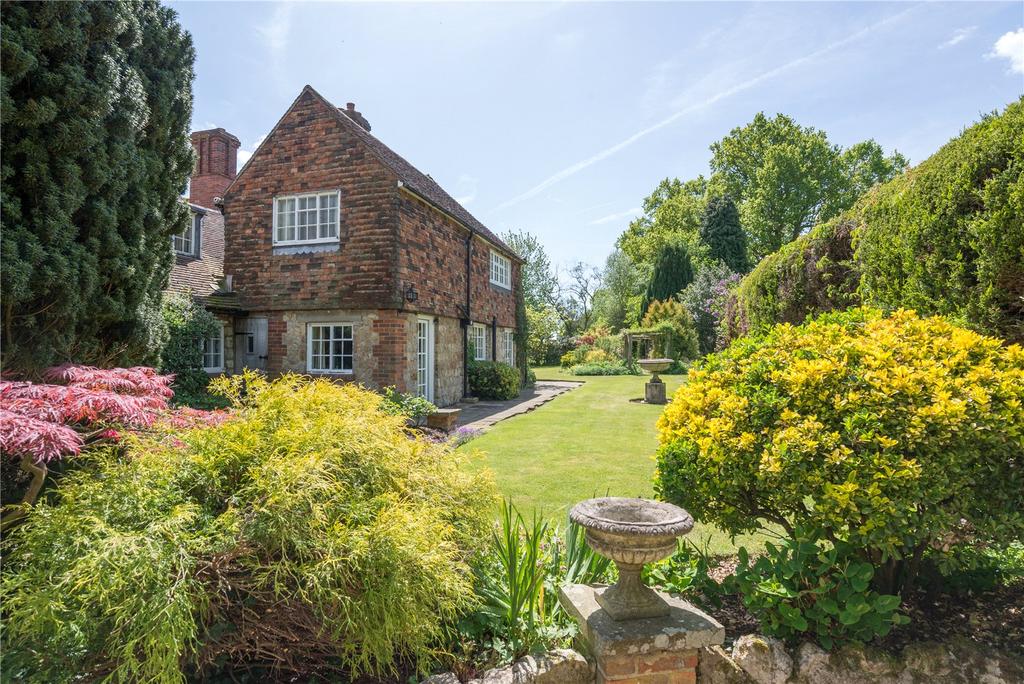 After Bates's untimely death, aged 68, Madge moved to a converted cow-byre next door and sold The Granary to the Gizzi family, the late parents of the current vendor, who also lives on the green.
They made a number of improvements to the house, replacing the staircase with a much wider oak version, fitting a new kitchen, adding central heating and creating a dressing room and en suite to the master bedroom.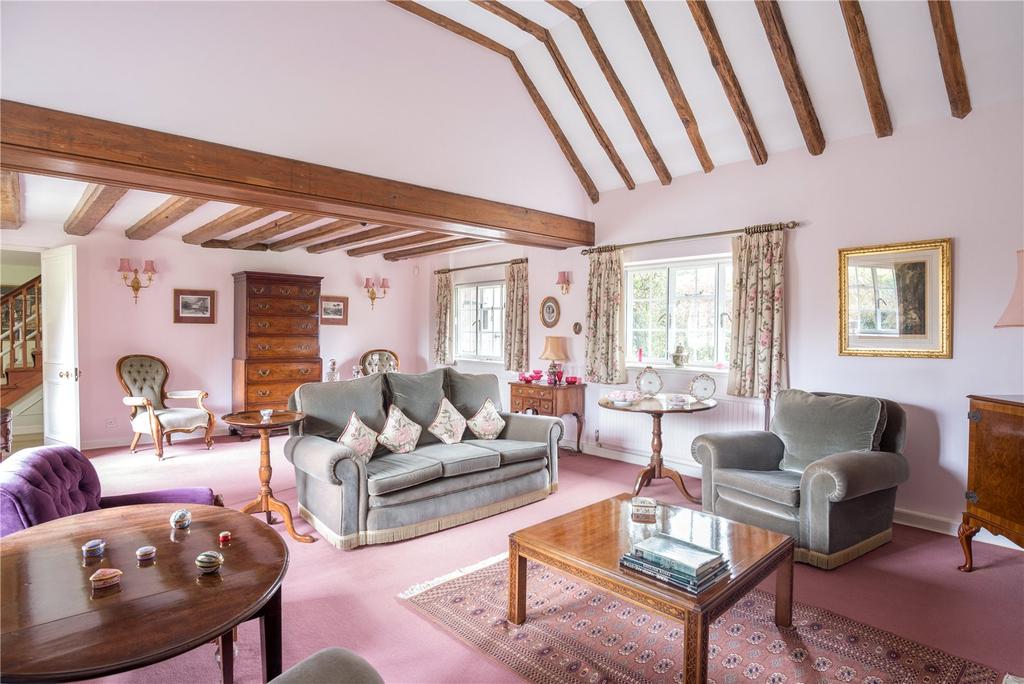 Both the house – which boasts some 3,000sq ft of accommodation, including a reception hall, three reception rooms, a kitchen/breakfast room, four bedrooms and two bathrooms – and its enchanting half-acre garden, are in tip-top order, maintained by a resident housekeeper and gardener.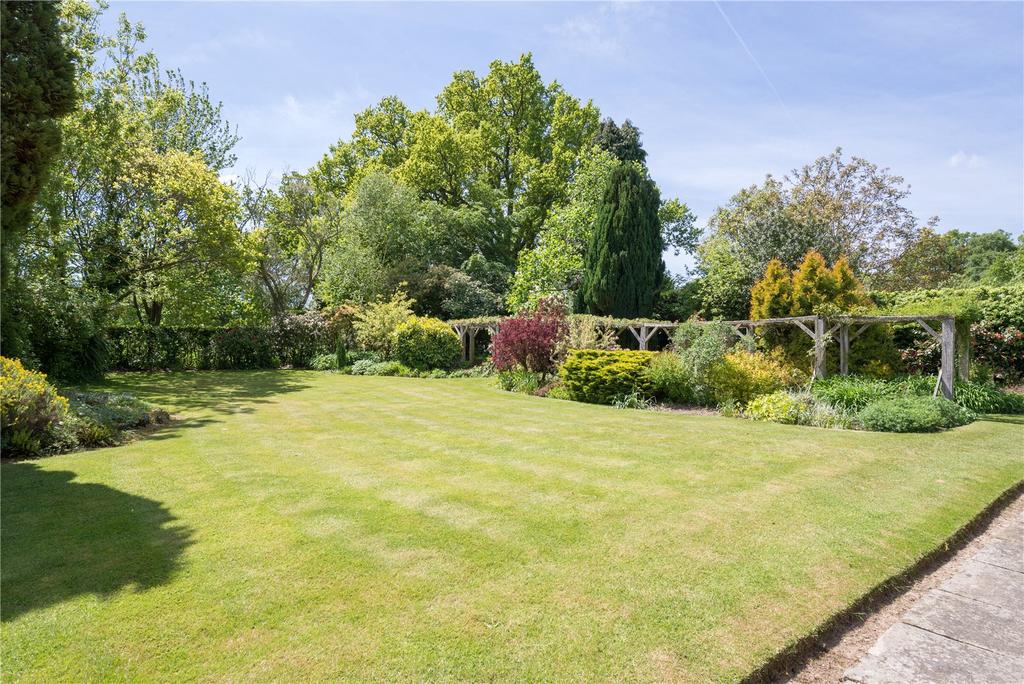 Incidentally, given that the vendor's family bought the house directly from Mrs Bates, the present sale – through the Canterbury office of Strutt & Parker at a guide price of £1.1 million – makes it the first time that the property has been on the open market in 87 years.
The Granary is for sale via Strutt & Parker at £1.1 million – see more pictures and details.
---
Film location agencies are always on the lookout for properties to use as film sets. But how you do put
---