Clargyhll Hall has served as a holiday retreat, a hotel, a centre for wartime evacuees and a retirement home run by one of Britain's most famous white witches. Penny Churchill reports.
Located more than 1,000ft above sea level at the heart of the North Pennines AONB, the picturesque town of Alston, Cumbria – 21 miles from Penrith and 20 miles from Hexham, Northumberland – claims to be 'the highest market town in England'.  It nestles in the valley of the Ayle Burn, a tributary of the South Tyne, the source of which lies on the steep slopes of Cross Fell just below historic Clarghyll Hall.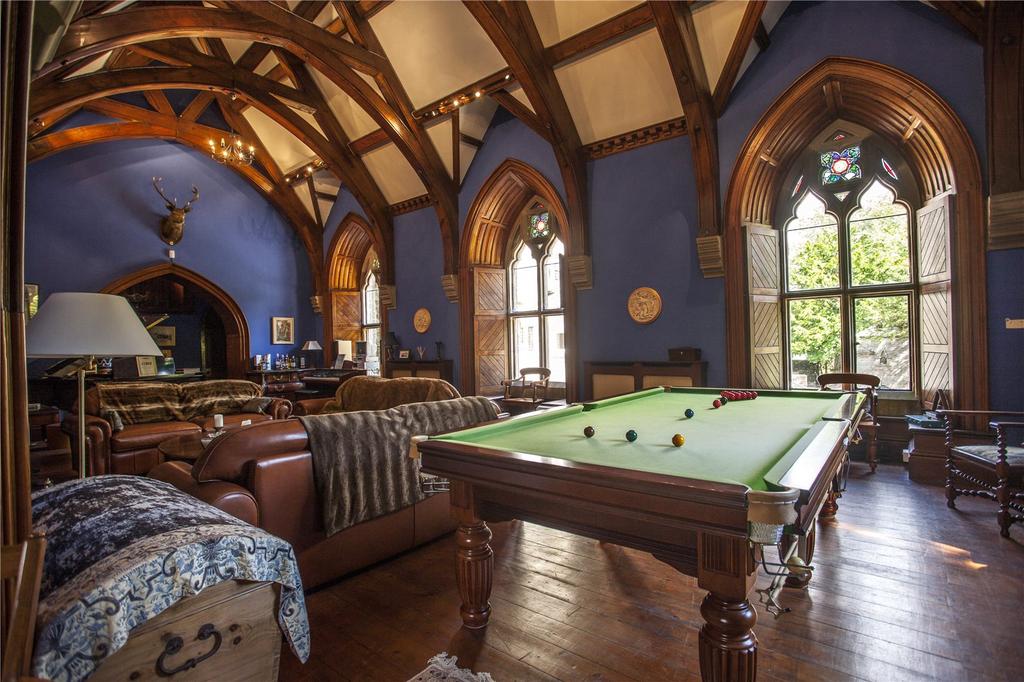 Its solid stone walls have resisted not only the incursions, in their day, of the notorious Border Reivers, but also the fury of Britain's only named wind – the Helm Wind of Cumbria– which blasts down the fell in wintertime.
Currently for sale through Savills at a guide price of £1.25 million, Clarghyll Hall, listed Grade II*, has evolved from a 16th-century bastle – that is, a fortified stone farmhouse – heightened and extended to the north in the late 17th century for Nicholas Whitfield.
The house's name probably derives from the Old Norse for 'clear stream' – a reference to the stream that runs under the Great Hall and once provided water for the house and farm. It's still more or less self-sufficient, boasting its own water supply, a large private wood and a large kitchen garden and orchard, almost nine acres in all.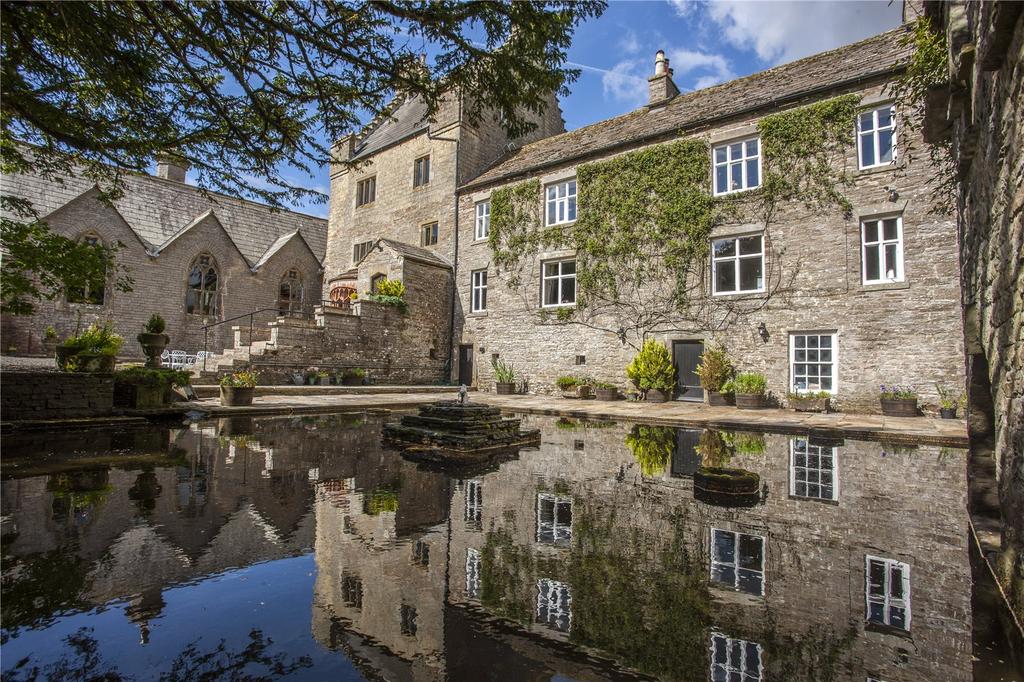 Following the unsuccessful Jacobite rebellions of 1715 and 1745, the Whitfields of Clarghyll Hall emerged as staunch supporters of the Protestant cause. Thomas Whitfield, who inherited Clarghyll in 1744, was made a Sheriff of Cumberland in 1746. He gentrified the hall, extended the three-storey Jacobean building, and linked it with the second bastle to form the north wing.
He also enclosed the grounds with a high perimeter wall. Whitfield was succeeded by his daughter, Ann, on whose death, in 1802, the estate passed to her nephew George Mowbray, who never actually lived at the house, thereby ending the Whitfield family's 250-year occupancy.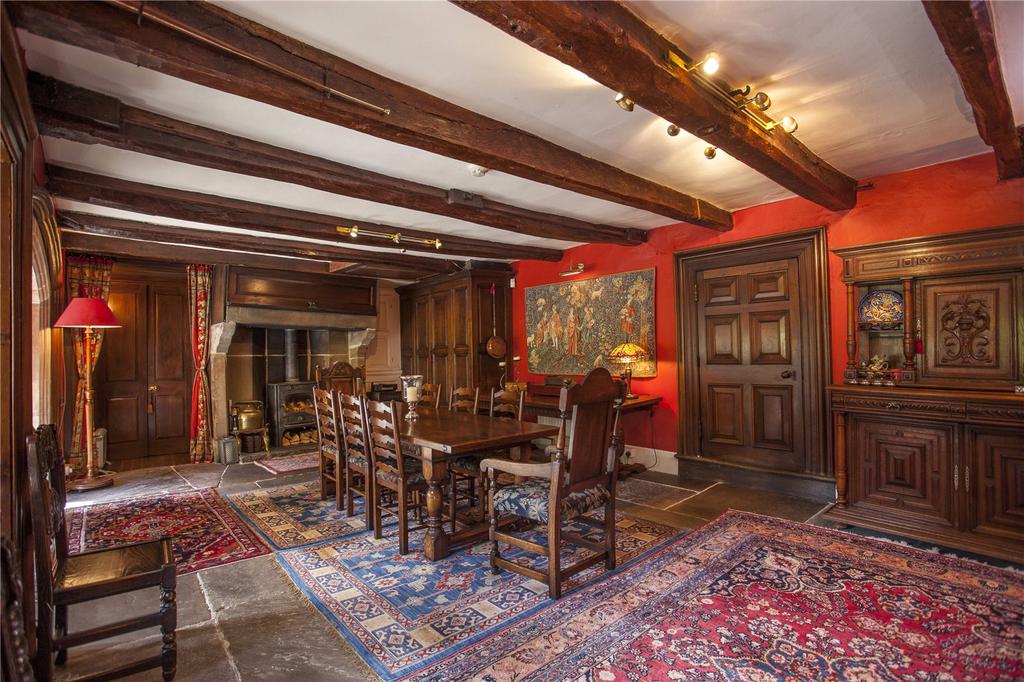 In 1847, the estate was bought by the Rev Octavius James, rector of nearby Kirkhaugh Church. A rich man in his own right, he lived the life of a country gentleman, indulging his passion for building and Bavarian architecture – the latter influenced, no doubt, by his friend 'Mad' King Ludwig of Bavaria.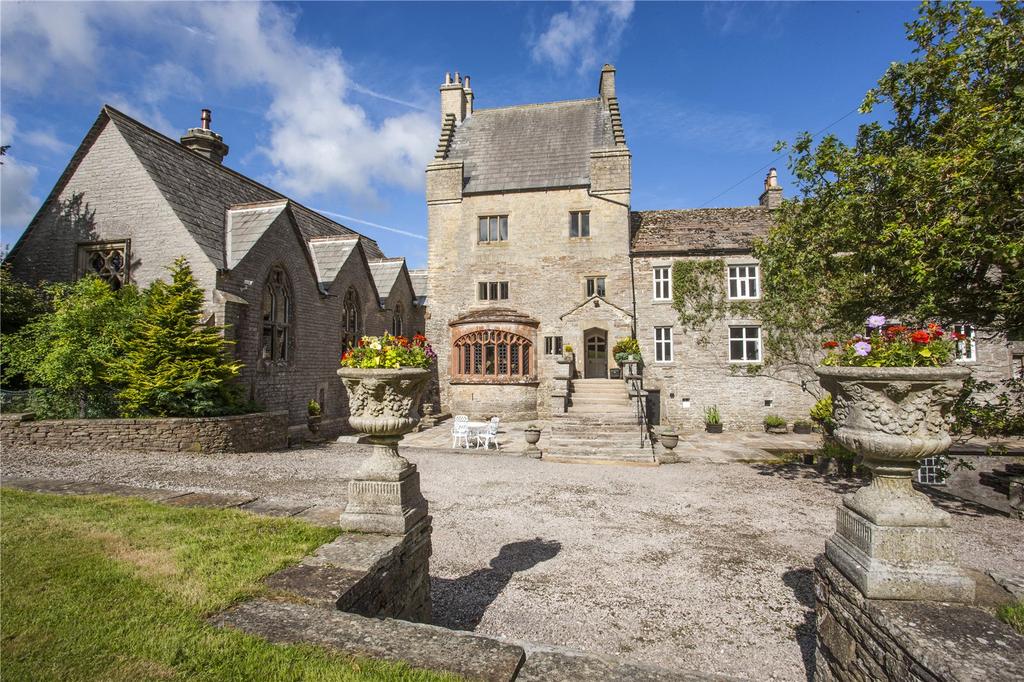 Having funded, designed and built a new church at Kirkhaugh in the Bavarian idiom, he added third and fourth floors to Clarghyll Hall, to create a pele tower with crow-stepped gables in the Scottish Baronial style.
He also built the Great Hall at Clarghyll in the Gothic fashion and remodelled the north bastle, creating a small chapel and a study/bedroom, where, in January 1889, he died in a fire that he himself had probably started. His widow, Helen, died at the hall in 1911, and the estate was eventually broken up in the 1920s.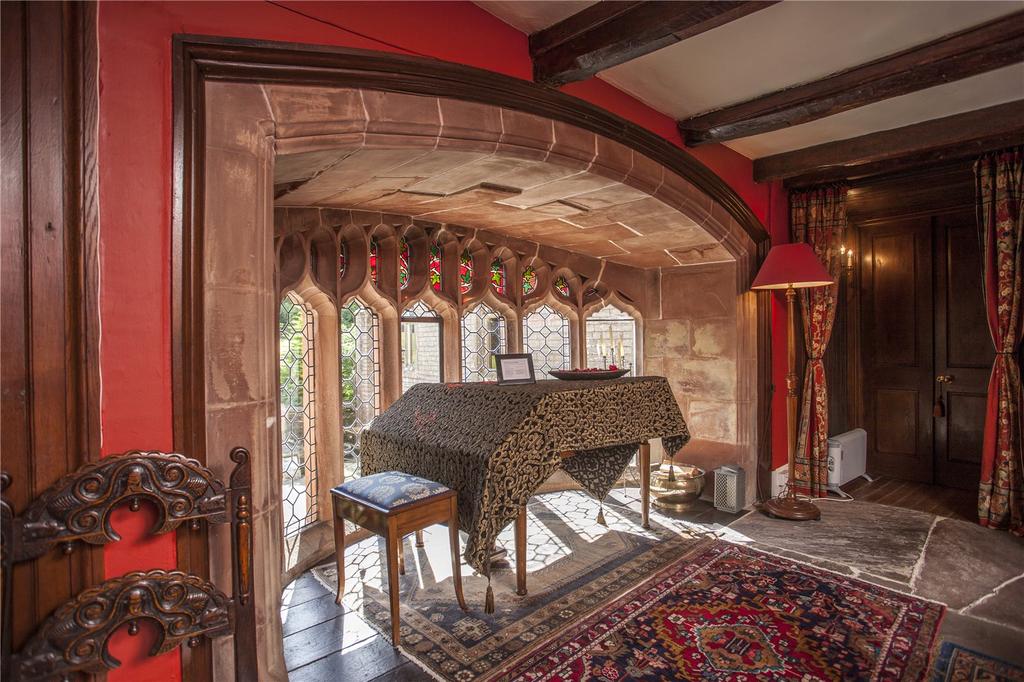 In the 20th century, Clarghyll Hall was successively a holiday retreat, a hotel, a centre for wartime evacuees and, in the 1970s, a retirement home run by Eleanor Bone, reputedly one of England's most famous white witches, dubbed the 'Matriarch of British Witchcraft'. In 1980, the hall returned to private ownership as the home of the Wilson family, who sold it to the present owners, John and Pauline Gavan, in 2001.
Mr Gavan recalls that, 'at the time, we were living in Cheshire and looking for a weekend/holiday home in the Lake District. I went to see Clarghyll Hall, which is actually some way from the Lakes, and was about to turn back when I drove down the lane and saw this wonderful house.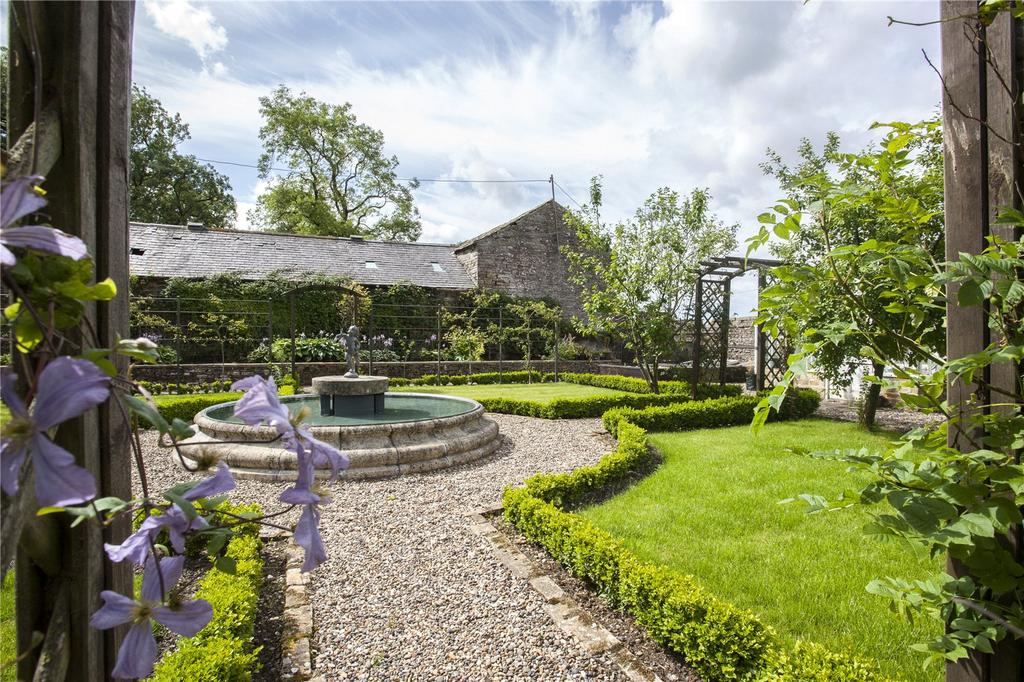 'We immediately decided to buy it, although it needed refurbishing throughout. There was only one bathroom, so we put in two more. We also bought back the former estate manager's house, now partly converted to a four-bedroom family house
'Luckily, my wife had recently retired and had the time to work her way through the building, redecorating and sourcing bits and pieces of furniture that made the house look lived-in, without being interior-designed.'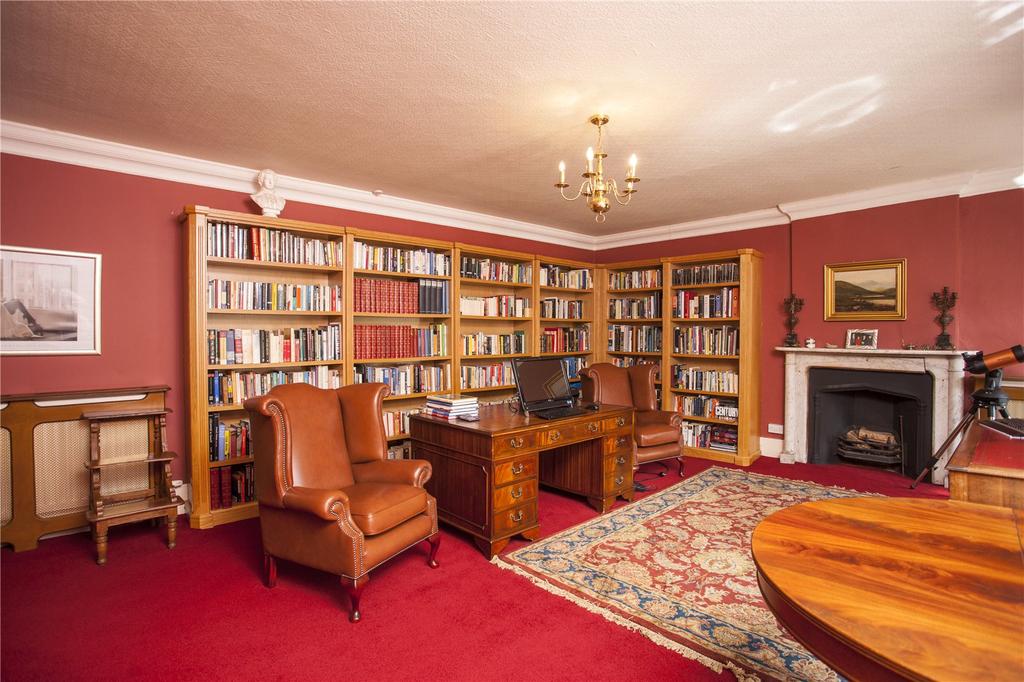 He adds, a trifle wistfully: 'Now, I'm close to retirement and we have to choose between Cheshire, where our main home and our grandchildren are, and a second home that is bigger than the first, with 9,000sq ft of living space, including the Great Hall, three main reception rooms, a breakfast kitchen, library, nine bedrooms and three bathrooms.'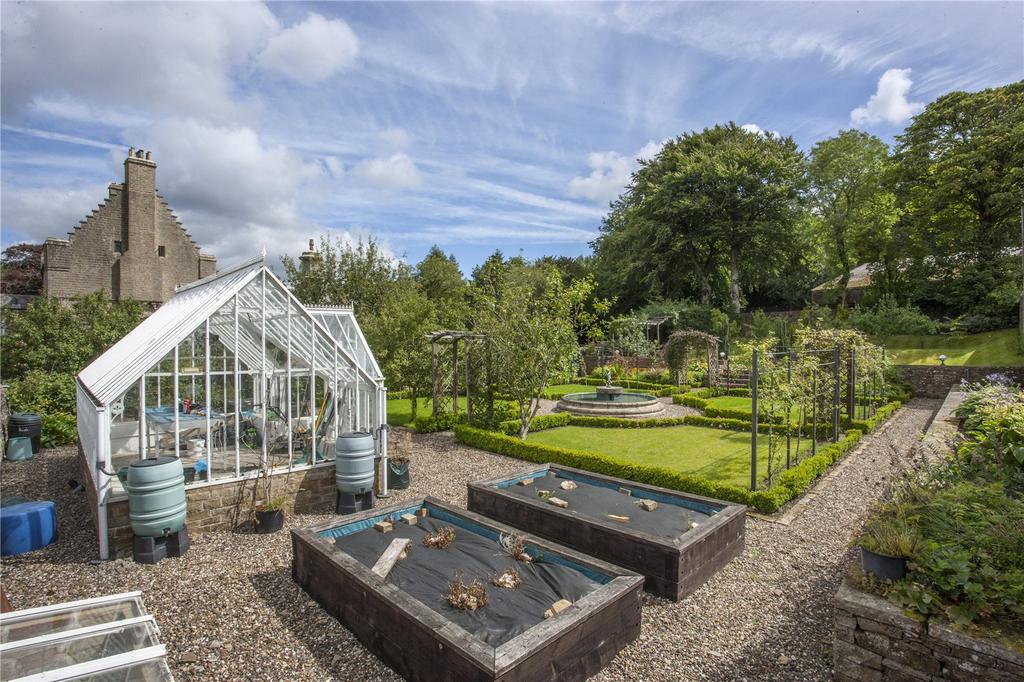 'We've realised that our pipe-dream of big family gatherings at Clarghyll Hall for weekends, holidays and Christmas is unlikely to happen and have reluctantly decided to leave this amazing house, where we've enjoyed every moment of the time that we've spent here.'
Clarghyll Hall is on sale through Savills at a guide price of £1.25 million. Click here for more information and to see more pictures.