Looking for a present for a four-legged friend? Or someone somewhat obsessed with theirs? Take a look at our suggestions for Christmas gifts for dogs.
If you're one of those few lucky dog owners whose pup doesn't destroy every nice thing you purchase for them, reward their angelic behaviour with a cosy blanket like this one.
Grey & Wolf Faux Fur Dog & Puppy Blanket by Lords & Labradors, from £67 – click here to buy.
---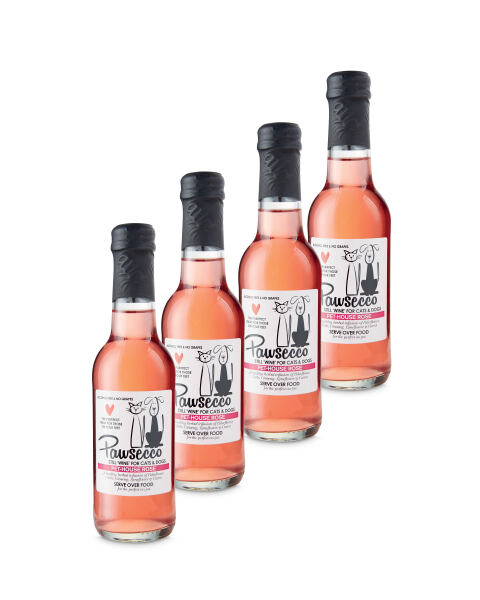 If there was ever a time of year to treat your canine friend to a bottle of bubbly, it's Christmas.
Rosewood Rosé Pawsecco four pack from Aldi, £7.96 – click here to buy.
---
This gift box includes a PitPat (the canine's answer to a FitBit) as well as a host of festive treats for your favourite terrier. Pawfect for the fitness-conscious dog owner, this handy device is shipped the same day and could be with you tomorrow. With New Year's resolutions around the corner, who doesn't want to get fit with their furry friend!?
PitPat Christmas Gift Box, £49 – click here to buy.
---
For the dog who doesn't suit nylon – and appreciates a little fuss now and again.
Plaited-leather collar from Mungo & Maud, £102.50 – click here to buy.
---
Your dog will be so warm and cosy he won't want to take it off' claim the makers. Obviously his lack of opposable thumbs would make doing so a near-impossibility anyway, but you know what they mean.
Equafleece dog jumpers, from £20 – click here to buy.
---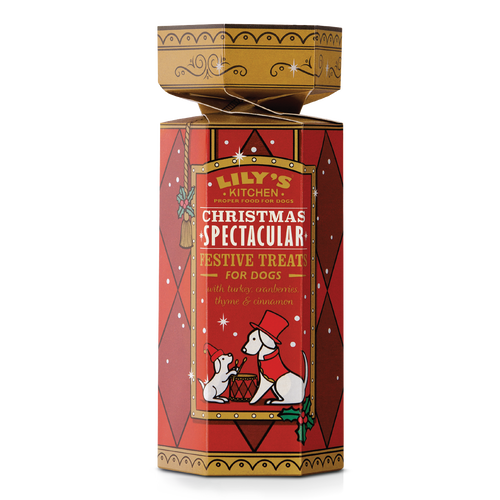 Why should we have all the Christmas fun?
Cracker for dogs by Lily's Kitchen, £3.95 – click here to buy.
---
In the town or country, your four-legged friend is sure to be the most fashionable (and cosy) pooch on the path.
The Kensington wax quilted coat from Bone Idol, from £360 – click here to buy.
---
A stylish piece, perfect for kitchens or living rooms, designed to keep your dog off the floor and out of cold draughts.
Raied rattan dog bed by Charley Chau, from £240 – click here to buy.
---
The easy way to dry off your pets this winter, saving them from the cold (and your carpets from the damp).
Dog-drying mitts from Ruff and Tumble, £18 – click here to buy.
---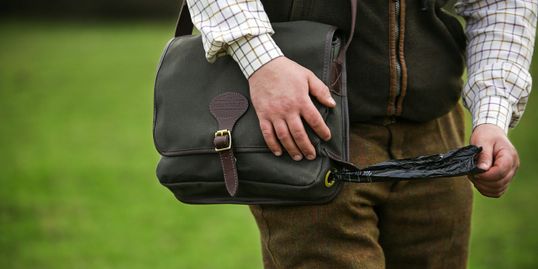 Complete with washable inside pocket, bag dispenser and spaces for bowls and leads.
Houndsley dog walking bag, £149.50 – click here to buy.
---
Our Christmas gin special includes some of our favourites available right now.
---