Meghan Markle isn't alone in her love of these alert, sturdy little dogs with their melting eyes and purposeful demeanour, finds Matthew Dennison. Photographs by Sarah Farnsworth.
In the library of Radley College in Oxfordshire, the customer-liaison officer spends afternoons asleep under her desk. The 'officer' in question is an 11-year-old lemon-and-white beagle called Disco.
Belonging to college librarian Anne Mühlberg, Disco earnt her honorary title in recognition of her contribution to the wellbeing of library users – both boys and dons.
'The boys enjoy a bit of dog therapy, as do some of the dons,' admits Miss Mühlberg. 'It's just what you need in the middle of a hectic day, especially at a busy moment in term such as exam time.'
Librarianship is Disco's second career. Until a year ago, she was a member of the college's beagle pack, hunting twice a week. When loose in the college grounds, Disco remains energetic. She is lively in pursuit of a scent, including 'the grimmest, long-dead offerings in the hedgerows'. In the library, this self-possessed retiree 'is nice and calm and well-behaved' and very fond of sleeping.
Britain's smallest pack hound, the beagle is back in the news since the arrival in London, last December, of Meghan Markle's tricolour beagle, Guy. British owners will applaud the breed's return to the royal fold: 500 years ago, Elizabeth I hunted with small, beagle-style hounds and, more recently, Prince Albert owned a pack of the modern-type beagle, purpose-bred in this country from hare- and rabbit-hunting hounds in the second quarter of the 19th century.
The beagle remains a well-loved British breed and is instantly recognisable, although its popularity is eclipsed by that of its North American counterpart: in the USA, the beagle regularly appears in the country's top five most popular breeds.
It's easy to see why. Beagles are bright, alert, intelligent little dogs, compact and sturdy in appearance. They carry their flag-pole tails (sterns) jauntily and, although their brown or hazel eyes have the melting quality of many hounds', there is none of the melancholy of a bloodhound in the beagle's liquid gaze.
They have short, square muzzles, long, soft ears and a general air of purposefulness, without the hint of mischief of so many terriers. Their short coats require minimal grooming and appear in a variety of colours and colour combinations.
Tricolours such as Guy, with white coats distinctively marked with brown and black, occur most commonly, but other colours include two-colour combinations of red and white, tan and white and lemon and white, single-colour all-white beagles and mottled variations of all these combinations.
The Kennel Club describes the beagle's temperament as amiable, one reason for the breed's enduring popularity. Most beagles lack aggression: they are equable, neither neurotic nor troublingly timid. The hunting instinct, however, accounts for a strain of single-mindedness, which can make them difficult to train. In pursuit of scented quarry, their determination is impressive.
Sally Nares, who acquired her two-colour bitch, Rainbow, as an eight-year-old veteran of the Shropshire Beagles, recalls a lengthy walk in the Stretton Hills.
In vain, Mrs Nares called and called for Rainbow, until a fellow walker complained that her shouts had ruined his afternoon's walk. 'Beagles are exhilarating to take for a stroll, but, with their instinct for a scent, they won't come back until they've finished,' opines Mrs Nares.
This delight in the chase is one reason for the beagle's happy outlook, which the breed standard labels 'merry'. Another reason is their sociable nature. Patricia Sutton, a doyenne of British beagle breeders and former master of drag hounds with the Staff College & Royal Military Academy pack at Sandhurst, has been breeding and showing beagles for 60 years, beginning by showing difficult puppies for her mother when she was 11.
'The beagle is a gregarious little dog,' she enthuses. That this is a requirement, as well as an aspiration, unwary owners will discover to their cost. 'If a beagle is naughty and destructive, it's because it's lonely,' Miss Sutton tells me. 'It's a breed that particularly likes company, either that of other dogs or of its owner and his or her family.'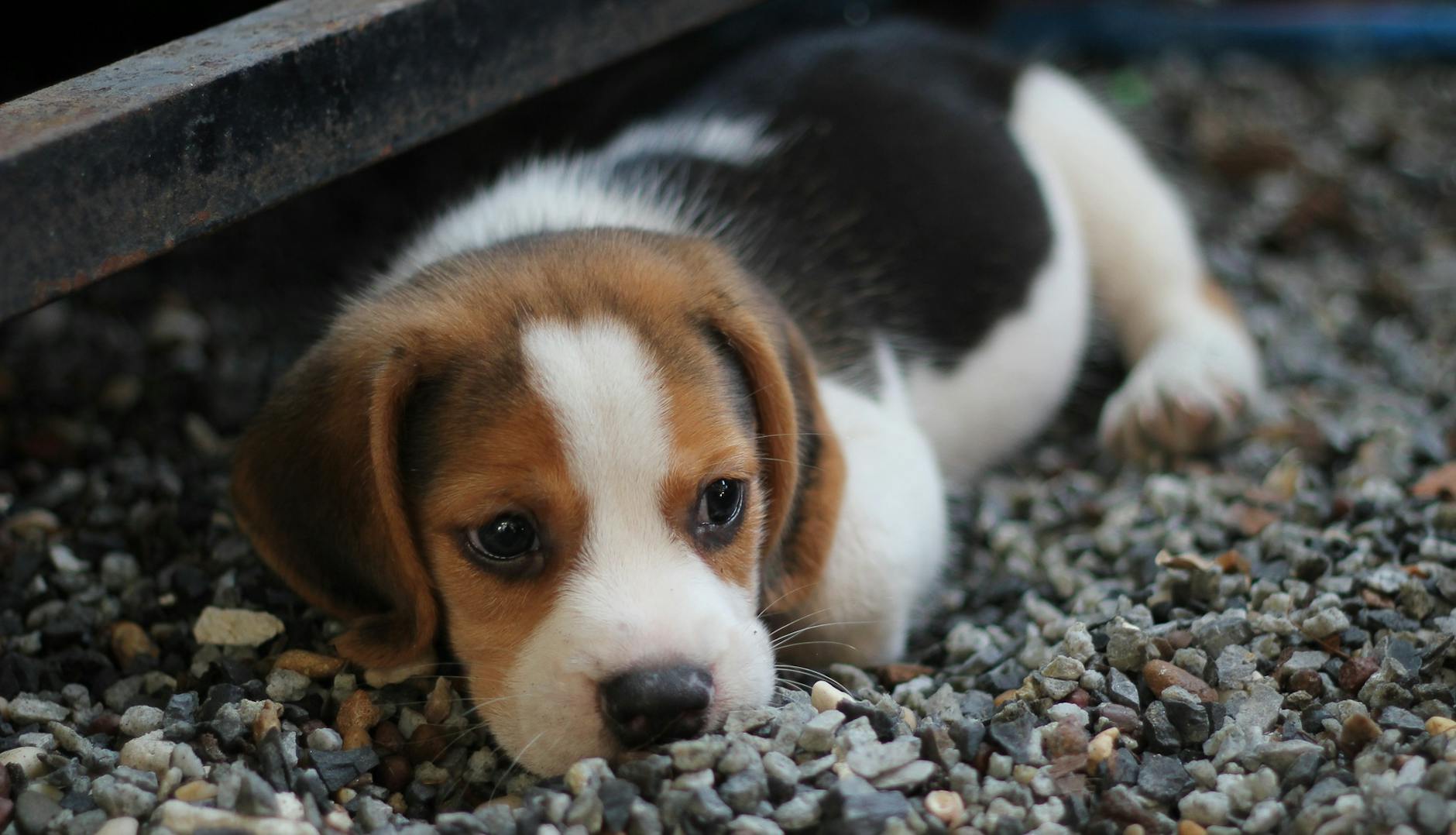 In her world-renowned Rossut kennels, Miss Sutton currently has 15 beagles. All continue the bloodline begun by her mother in 1959, originally using a mix of home-grown beagles and high-quality imported American dogs, until Mrs Sutton achieved her first champions in the early 1960s.
The Rossut beagles live outside in large kennels. Inside the house, Miss Sutton keeps a pair of Irish water spaniels, a breed she has favoured since the 1970s.
'We never had a beagle in the house,' she remembers. 'The domestic beagle is one step away from a hunting dog. They like living as a little pack and here we have huge runs for them.'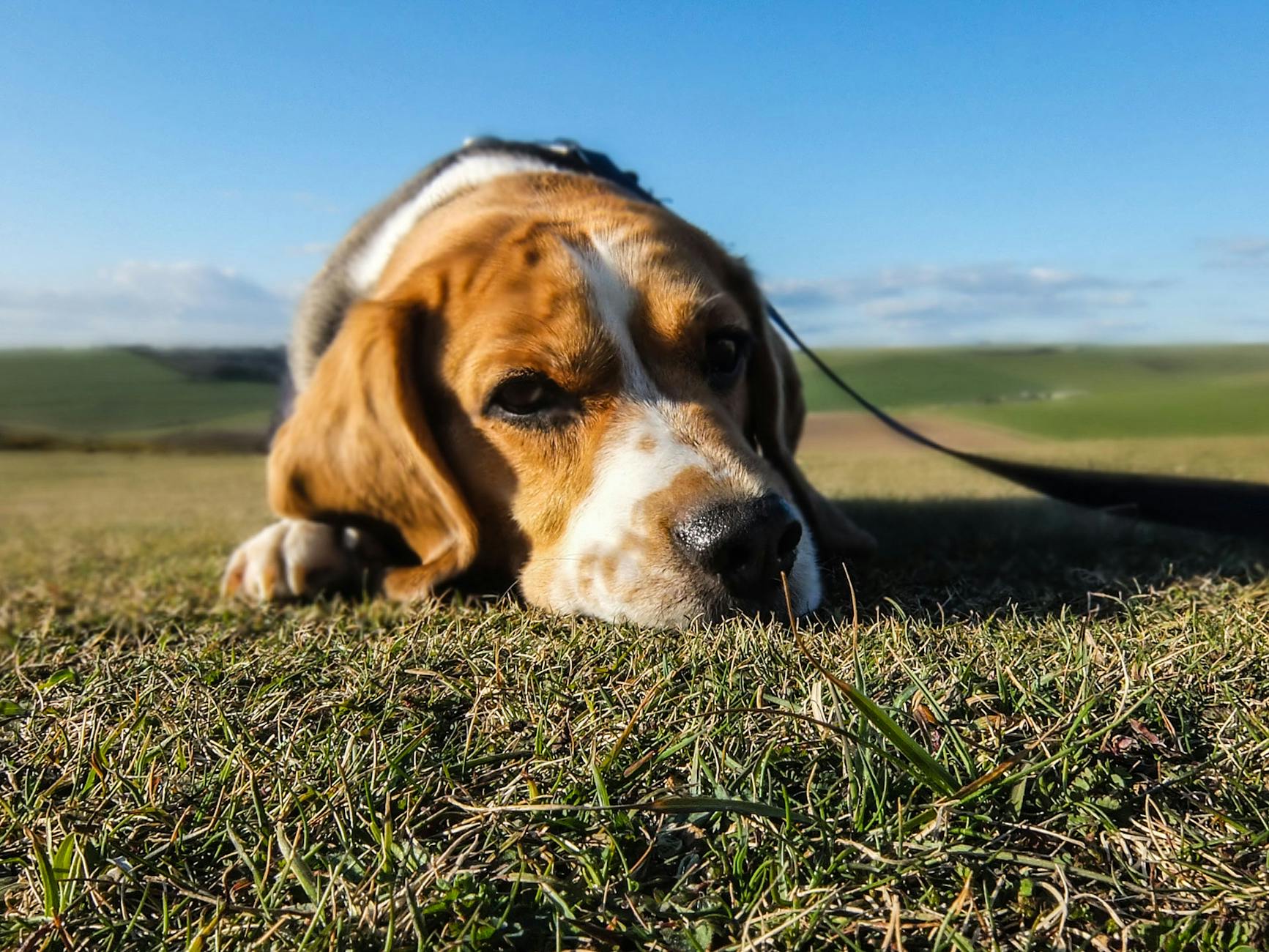 Miss Sutton is living proof of the loyalty to the breed beagles inspire in their owners. Penelope Carmichael also acquired her first beagle from her mother – a present 60 years ago, when she was 12. She has kept beagles ever since and currently has two, mother and son tricolours, nine-year-old Barley and five-year-old Barty.
'Beagles are best not kept singly,' Mrs Carmichael warns. 'Single beagles left alone tend to rearrange furniture.' Miss Mühlberg is another second-generation beagle owner.
In acquiring Disco, she was undeterred by memories of her father's exceptionally badly behaved beagle when she was a child in Berlin.
'Beagles are happy hounds and so affectionate,' Mrs Carmichael comments. 'The greeting they give me if I've been away is wonderful – they're so pleased to see me. They know who they live with.' She lists among the breed's recommendations that they are excellent family dogs and delightful with children, having bred her first litter after giving birth to her fourth child in four years. 'I have a delightful photograph of
a six-month-old baby on the lawn, surrounded by this litter of puppies.'
In the hunting field, the beagle works best following a scent at ground level. This instinct never disappears. 'They are a hound, so they do tend to put their noses down,' Miss Sutton elaborates. 'If you keep a beagle as a pet, it's important that they learn to come back when they're called.
Happily, there are all sorts of little tricks you can teach a puppy so that you take it for a walk, rather than the other way round. I think it's important to get puppies off the lead as soon as they're fully vaccinated at 10 or 12 weeks. At six months old, there's likely to be a rush of blood to the head on the part of both beagle and owner and leaving it until then may be too late!'
Owners agree that beagles are accomplished escapologists. 'The first thing I did in my current house in Lincolnshire was to install dog-proof fences,' Mrs Carmichael recalls. 'Otherwise, they'd be off across the Wash and away over the east coast.'
What no owner denies is the breed's greediness. Domestic beagles easily run to fat unless their diets are monitored and they receive plenty of exercise. 'She will literally eat anything,' Miss Mühlberg confesses of Disco with a shudder, 'including, on one occasion, a pile of decomposing intestines she found on a woodland floor.'
Mrs Carmichael remembers a particularly greedy beagle that successfully raided the fridge during the family's Boxing Day outing to the pantomime: 'There was no turkey left at all.' So adept was the beagle in question in his food raids that even a childlock failed to halt him. The fridge was later fitted with a bolt.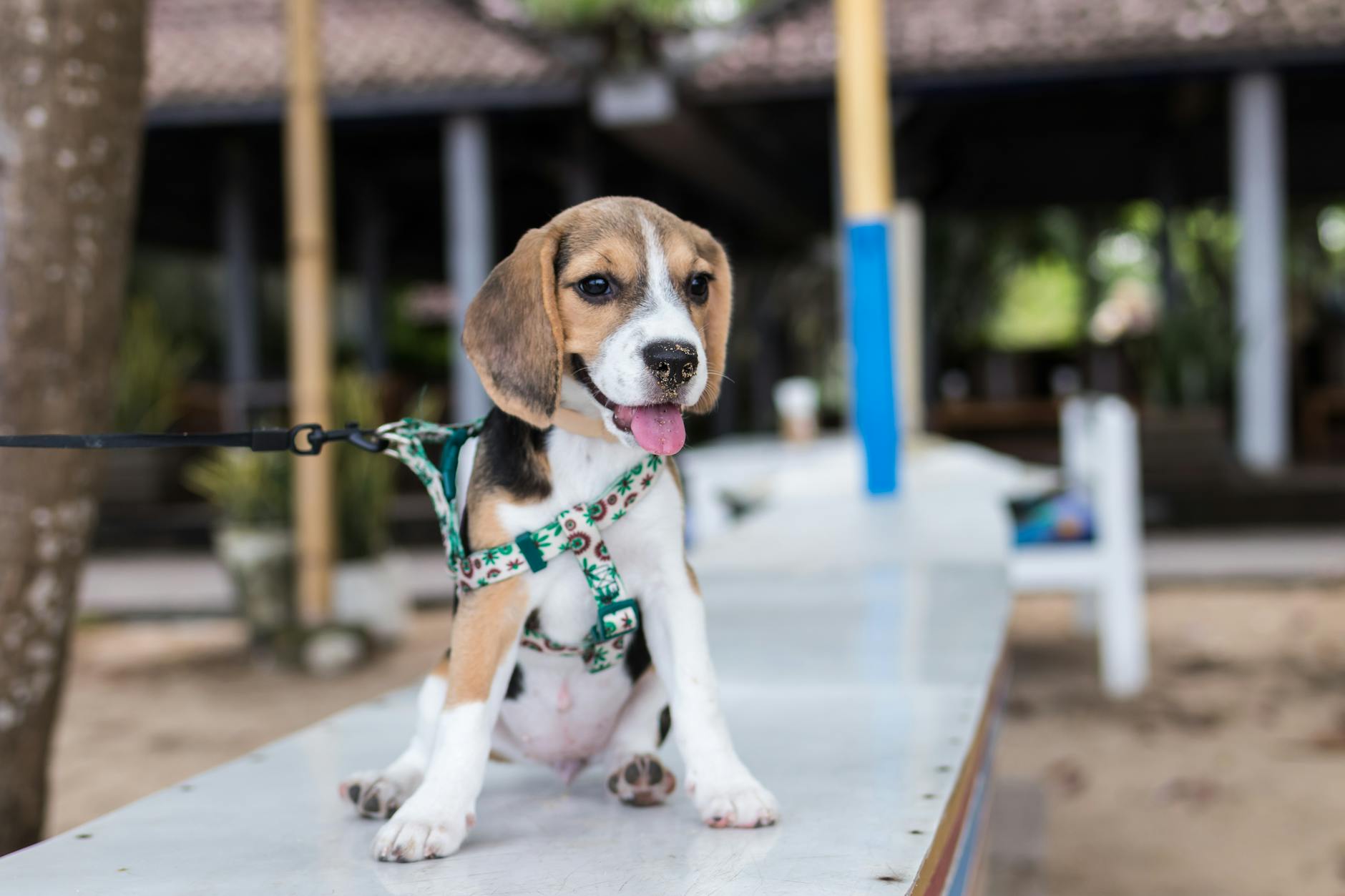 None of this deters breed aficionados. In a lifetime of beagles, Miss Sutton has loved them all. 'Of course, the latest young champion is always a favourite,' she muses, thinking of a current young dog, Rossut Endeavoured, that has already won a clutch of prizes. Mrs Carmichael remembers with particular fondness a small, long-lived beagle bitch called Hopeful, bred by her mother. 'She had the most wonderful nose and followed a line absolutely brilliantly.'
Miss Markle has spoken of her devotion to both her dogs (her labrador-shepherd cross, Bogart, now lives with a friend as he was too old to fly to the UK), a feeling inspired in many owners. 'She's unbelievably affectionate and loyal,' Miss Mühlberg says of Disco. 'Where I go, she goes and wherever I sit down, she'll cuddle up next to me. Had I been able to name her when she was little, I'd have called her Shadow.' It is a ringing endorsement of these smart, but doughty hounds that so successfully bridge the gap between working dogs and domestic animals.
Beagling about
The origin of the modern beagle is usually attributed to the Rev Philip Honeywood, who established a beagle pack in Essex in the 1830s, crossing several older hound strains
Until the beginning of the last century, there were both rough- and smooth-coated beagles, but the rough-coated variety has been extinct for some years
A mid-19th-century sporting manual commended the beagle's 'neatness and beauty'
A beagle's nose contains more than 200 million scent receptors
Well-known beagle owners include Audrey fforbes-Hamilton in the comedy series To the Manor Born: her beagle was called Bertie
---
Mythical and magnificent, yet gentle and intensely loyal, the Irish wolfhound can only be described in superlatives, finds Flora Watkins.
Credit: Alamy
Which is the more popular spaniel, the springer or the cocker? Shooting Times's David Tomlinson weighs up the pros and
Credit: Getty
Elizabeth Whitney reveals some fun facts about the endearingly bat-eared French bulldog.
---