Things to do: 'Art&' Comes to York, the Petworth Festival and a day of decadence for dogs
Country Life rounds up the best things to see, do and book over the next few weeks.
---
Follow our quick links to find things to do by region:
London
East Anglia
South East and Home Counties
Scotland
Northern England
Cotswolds and the Midlands
Wales
West Country
---
London
October 18–January 10, 2020 –  'Wildlife artists', WWT London Wetland Centre, Queen Elizabeth's Walk, London SW13
For the first time, two local art groups have been invited to capture London's first manmade, inner-city wetland reserve.
www.wwt.org.uk/wetland-centres
October 26-27 — Lily's Kitchen 'House of Treats', 30 Elizabeth St, Belgravia, London
Dogs of all shapes and sizes will take centre stage as they journey through dog-themed spaces designed to bring them (and their owners) joy and happiness. There are dog treats supplied by event sponsor Lily's Kitchen, a doggy relaxation den (dubbed 'Petflix & Chill') and even a mocked-up laundry room where dogs can be applauded for stealing socks from the tumble dryer. Admission is free for both dogs and owners.
house_of_treats_by_lilys_kitchen.eventbrite.co.uk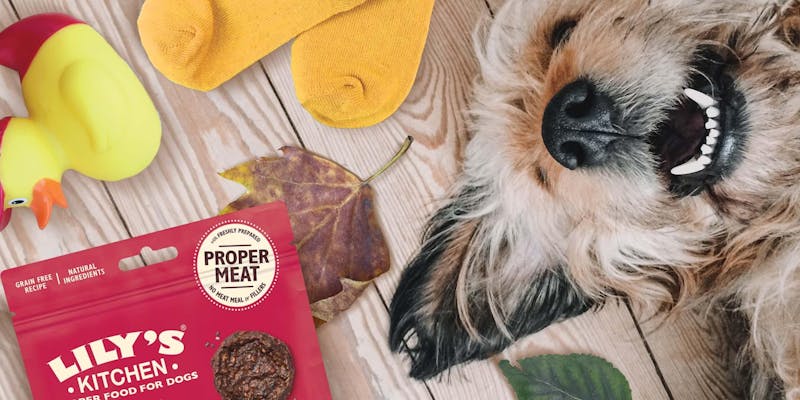 October 24–November 9 — 'The Natural Eye: Society of Wildlife Artists Annual Exhibition', Mall Galleries, The Mall, London SW1
More than 350 works documenting endangered British birds, priced from £95. 10am–5pm, free entry for two people when you quote 'Country Life' at the desk.
October 9–December 4 — An Introduction to Garden History, Garden Museum, Lambeth Palace Road, London
Seven-part course covering medieval, Tudor and Elizabethan gardens through to the 20th century. Speakers include Elisabeth Whittle, Dr Katie Campbell and Tim Richardson. From £115.
November 11 — 'Thamesmead: A New Vision', The Gallery, 77 Cowcross Street, London EC1M
This London Parks and Gardens Trust Lecture is given by Dr Phil Askew, Head of Landscape and Place Making at the Peabody housing association, who took over the running of Thamesmead in 2014. Dr Askew will look at the Greater London Council's futuristic new town, which was begun 50 years ago. The planned housing was not completed but much of the landscape structure was, and a new 30-year plan is in place to regenerate the town. Doors open 6.30pm, lecture 7-8pm. Tickets £12, which includes a glass of wine.
Until January 5, 2020 — 'Two Last Nights! Show Business in Georgian Britain', The Foundling Museum, Brunswick Square, London WC1
'Going to a show' was a popular 18th-century pastime, with theatres and festivals appearing around the country. This interactive exhibition explores advertising, ticket sales, audience, dress code, sets and venues.
---
South East & Home Counties
September 7–October 20 — Watts Ceramics 2019, Watts Contemporary Gallery, Compton, Surrey
The first group ceramics show at the gallery fittingly takes place in one of the original Compton Pottery buildings and brings together the works of 10 female contemporary artists, in a tribute to the legacy of ceramic artist Mary Watts.
October 25–27 – Doddiscombsleigh Art Show, Teign Valley Community Hall, Christow, Devon
A host of international artists will exhibit more than 500 pieces for sale, with money raised going towards holistic education and extra-curricular activities at the local primary school.
www.doddiscombsleighartshow.co.uk
October 25–November 10 – Brighton Early Music Festival, East Sussex
Performances include the complete Lamentations for Good Friday by Antoine Brumel, a devotion to Bach, focusing on his Musical Offering, plus the Feast of Fools, Ovid and Handel, The Art of Moog and performances by local school children. Prices vary.
October 26 – The Vintage Bazaar, The Cheese & Grain, Frome, Somerset
Buy vintage, antique and handmade pieces, such as toys, jewellery, decorations and fashion items. A second bazaar will run on November 30 in Devizes, Wiltshire.
www.thevintagebazaar.blogspot.com
October 26–November 3 – Petworth Festival Literary Week, various venues, West Sussex
Enjoy expert talks on a range of topics, including history, politics, poetry and travel, from high-profile writers, journalists and public figures such as Prue Leith, Hugh Bonneville and Jenny Éclair.
Until November 3 — Visit the Nerine collection at Exbury Gardens, Southampton
See more than 900 shades of Nerine sarniensis or jewel lily—from orange, scarlet and white to pink, purple and bronze—in the collection started by Lionel de Rothschild. 10am–5pm, admission included with standard entry.
October 5–20 — Autumn Exhibition, Geedon Gallery, Fingringhoe, Essex
Watercolours by Yvonne Skargon, paintings by artists including Fred Cumings RA, Joceline Wickham and Jacqueline Taber RBA, plus works in ceramic, papier-mâché, glass, print, sculpture and wood.
October 19 — Simplyhealth Canine Run, Portsmouth, Hampshire
Starting and finishing on Clarence Esplanade, 200 dogs and their owners will take part in a 21⁄2km (11⁄2-mile) run. Canine participants will be rewarded with a collar tag and a treat, their human companions with a souvenir T-shirt Entry fee £15.
October 25–November 3 –'Leonardo da Vinci: Masterpieces of Motion', Windsor Castle, Berkshire
Dances inspired by the artist's drawings, six of which will be on display. From 7pm, adult tickets £30.
November 10 — Exclusive dinner with Lisa Goodwin-Allen, Coworth Park, Ascot, Berkshire
The executive chef of the Michelin-starred Northcote in Lancashire joins Adam Smith, executive chef of the also Michelin-starred Coworth Park, to present diners with a bespoke, six-course tasting menu. 6.30pm–9pm, £120pp, excluding drinks; optional wine package available at £80pp. www.dorchestercollection.com
Until March 1, 2020 – 'Talking Maps', The Weston Library, Bodleian Libraries, Oxford, Oxfordshire
Ancient, pre-modern and contemporary maps, plus imaginary and war maps, taken from the Libraries' collection of more than 1.3 million examples. Highlights include the Gough Map – the earliest to recognisably show Great Britain – and fictional maps by C. S. Lewis and J. R. R. Tolkien.
---
Scotland
October 17–20 — St Andrews Voices, various venues, Fife
'A celebration of the voice in all its forms', with choral music, classical, folk, jazz, opera and spoken word, spotlights on Clara Schumann and Billie Holiday, plus international mezzo Alice Coote. Prices vary.
October 4–January 26, 2020 – 'The Luxury of Time: Clocks from 1550–1750', National Museum of Scotland, Chambers Street, Edinburgh
See 25 rare timepieces from a golden age of watchmaking and innovation. 10am–5pm, free admission.
October 20–25 — Nature and Environment Writing Course, The Grant Arms Hotel, Grantown on Spey, Scottish Highlands
Residential course led by award-winning writer Karen Lloyd. The author will host a mixture of field trips, seminars and talks, in which participants are encouraged to engage with the landscape and wildlife. £750pp, including accommodation and most meals.
---
Northern England
October 25–27 – Art& Comes to York, York Racecourse, North Yorkshire
Focusing on art collectors, buyers and art lovers, with 120 artists' work both for sale and commission, plus opportunities to meet them. Adult entry £6.50.
October 4–20 – Ilkley Literature Festival, various venues, West Yorkshire
David Suchet, Prue Leith and Clare Balding join poet laureate Simon Armitage for walks, talks and comedy.
www.ilkleyliteraturefestival.org.uk
November 2 — The North-East's Biggest Pyromusical: Toe-tapping Hits from the Movies, Kynren, Bishop Auckland, Co Durham
This musical journey will combine spectacular pyrotechnics with iconic songs to light up the skies for 30 minutes. Gates open at 4pm with food available, before the show at 7pm. Adult tickets £10.
---
Cotswolds and the Midlands
October 18–20 — Lombard Rally Bath, Cirencester Park, Gloucestershire
Witness the arrival of period rally cars re-creating the Lombard RAC Rally. The cars will start at Bath Racecourse, moving on to Badminton House and then Cirencester Park, as they did in 1986. Spectators at Cirencester Park's 'Rally Village' can enjoy entertainment, refreshments and stalls selling motoring memorabilia. Advance tickets £5.50 or £10 on the day.
September 7–October 13 — British Ceramics Biennial, Stoke-on-Trent, Staffordshire
More than 300 contemporary artists and makers come together for exhibitions, installations and events at iconic venues, including the original Spode factory and World of Wedgwood.
www.britishceramicsbiennial.com
October 15–19 — Talking Food, The Royal Gardens at Highgrove, Tetbury, Gloucestershire
Names including Anton Mosimann, Raymond Blanc, Richard Bertinet, Jekka McVicar, Adam Henson and Angela Hartnett will give talks and presentations each day, followed by a garden tour and a two-course lunch or Champagne afternoon tea, influenced by the guest chef and using seasonal produce provided by Waitrose. Tickets from £95.
October 19–20 – Dorothy Clive Garden, Willoughbridge, Staffordshire TF9 4EU
Winding paths cross this undulating, 12-acre site, created during the Second World War by Col Harry Clive to give his wife, who was suffering from Parkinson's disease, a series of garden walks to enjoy. Enjoy the dramatic quarry garden and waterfall, plus trees and shrubs such as Parrotias, Sorbus and Liquidambars in spectacular autumn colour. 10am–4pm. Admission £4, children £2
October 25 — Autumn Wildlife Trail, Sudeley Castle & Gardens, Winchcombe, Gloucestershire
Follow in the steps of Sudeley's wildlife — from badgers and foxes to hedgehogs, red deer and stoats — and marvel at the brilliant colours of autumn in the award-winning gardens. Children will be offered trail sheets with crayon-rubbing and colouring in. Included with standard admission.
Until December 15 – 'Magnum Manifesto', Compton Verney Art Gallery & Park, Warwickshire
Founded in 1947, the Magnum Photos Agency is an indispensable collection of images memorialising world events, culture, people and places. The exhibition uses newspaper articles, book excerpts and other rarely viewed material to encapsulate more than 70 years of history, juxtaposed with everyday life.
---
Wales
September 5–November 30 –  Frankenstein, various venues
This theatrical adaptation of Mary Shelley's classic Gothic horror will visit Perth, Canterbury, Coventry, Brighton, Cardiff, Guildford, Liverpool and Glasgow.
---
West Country
October 18–26 — Wells Festival of Literature, Cedars Hall, Somerset
Diarmaid MacCulloch, Jane Glover, Christopher Andrew, Roma Agrawal, Alison Weir, Gina Rippon, Peter Hennessy, Kate Humble and Melvyn Bragg are just some of the authors at this year's festival. Adult tickets for talks £10 each.
www.wellsfestivalofliterature.org.uk
Until October 19 — 'A Gathering of Uncertainties', Messums Wiltshire, Tisbury
Bronze sculptures by Laurence Edwards — After the Flood and Reed Bed — form the centrepiece of these simultaneous exhibitions, accompanied by large-scale public and private commissions.
July 20–October 26 'Wild Hares and Hummingbirds', The Museum of Somerset, Taunton
Hands-on experience for families, based on the book by naturalist Stephen Moss, telling the story of the wildlife of his home village, with original illustrations by Stephanie Cole. Adult entry £3, children £2.
October 11–20 – The Two Moors Festival, various venues
The South-West's biggest celebration of classical music will feature performances by Ashley Riches and Joseph Middleton, mezzo-soprano Dame Sarah Connolly and winners of the Young Musician of the Year competition. Ticket prices vary.
October 18 – Growing and Using Roses in Your Garden: Cotswolds, Daylesford Farmshop, Kingham, Gloucestershire
Workshop on the many types of roses available, the ways in which they can be used and how to care for them. Michael Marriott, of David Austin Roses, will help you to design your own rose border or garden. 9.30am–1pm, £65pp.
---
East Anglia
November 2 – Cocktails and Calligraphy, The Northgate, Bury St Edmunds, Suffolk
Workshop with lettering artist and stationery designer Kirstie Bird focusing on essential 'nib knowledge' and calligraphy technique for Christmas cards. There will be a second event for Christmas tags on December 7. £45, including a calligraphy materials kit to take away.
November 3 — Guided tours of Holkham Hall Gardens, Norfolk
Walk through the estate's private gardens with one of Holkham's most knowledgeable gardeners. The gardens comprise unusual and rare specimen trees resplendent at this time of year, with foliage in an array of autumnal tones. Adult tickets £10.
---
Anna Tyzack recommends the best alternative ways to enjoy the British summer season.
2017 marks the 200th anniversary of Jane Austen's death. Here are exhibitions and events that mark the occasion.
Britain's historic outdoor swimming pools, long neglected, are back in business.