What's that? You haven't done your Christmas shopping yet? Alexandra Fraser will help you put that right.
You know you've made a mistake. You tell yourself that we all do it. Without mistakes there could be no forgiveness and forgiveness is a beautiful thing, right?
Well that's a lovely thought but it's now the 21st of December and you're really going to have to pull your socks up to avoid that embarrassing moment when your wife/husband/mother pulls out a perfect wrapped gift and you hand them a TK Maxx gift card.
Don't be that person. Let me help you.
---
The absolute perfect gift for any individual or household is a subscription to this, our quintessentially English magazine. A subscription to Country Life really is a gift which keeps on giving during the year – and if you're not sure, you can take advantage of our six-issue trial subscription for just £6.
A subscription to Country Life Magazine, starting from £6 for six issues – click here to buy.
---
I was thinking it too – the dog definitely deserves a present all to itself. This gift box includes a PitPat (the canine's answer to a FitBit) as well as a host of festive treats for your favourite terrier. Pawfect for the fitness-concious dog owner, this handy device is shipped the same day and could be with you tomorrow. With New Year's resolutions around the corner, who doesn't want to get fit with their furry friend!?
PitPat Christmas Gift Box, £49 – click here to buy.
---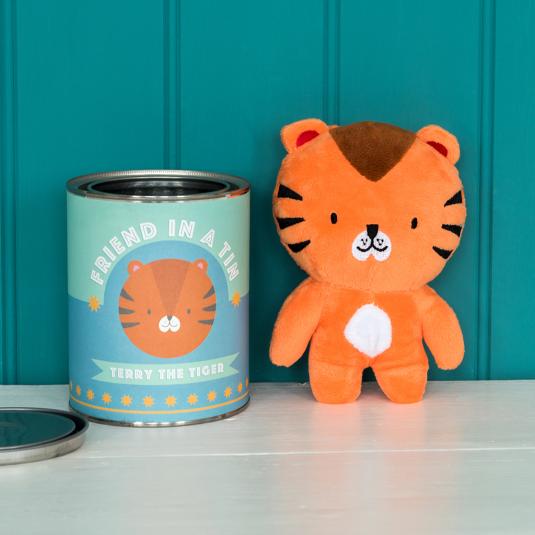 Young or old, big or small, North or South, if this adorable picture of Terry the Tiger hasn't made you instantly crave a tiger in a tin, we worry for your immortal soul. Delivery is speedy and tracked, perfect for that niece of nephew that you definitely didn't forget had joined the family last year.
Terry The Tiger Friend In A Tin, £9.95 – click here to buy.
---
Reportedly the world's highest rated gin, this American gin is carving out a new market for gin in America. With a softer, more floral note, this gin is perfect for creating subtler gin-based cocktails. Amazon promises this gift will arrive before Christmas, so if your partner loves gin as much as they love Ryan Reynolds, you're sorted.
Ryan Reynolds' Aviation American Gin by Aviation, £32.09 – click here to buy.
---
Welcome to the three most romantic words in the English language: Next Working Day. With three levels of power assistance, these cordless secateurs can easily cut through plants, garden wire and more, making them the perfect gift for a keen gardener. Get it by tomorrow.
EasyPrune cordless secateur by Bosch, £85 – click here to buy.
---
A great gift for a family – as is the Paxton and Whitfield way, four cheeses (selected to go with the season) will be sent by overnight courier on the second Wednesday of the month, to arrive on the Thursday. You dont even need to buy this one – just print out the subscription and buy a fancy envelope in the Uber on the way to Christmas dinner.
Paxton & Whitfield's Cheese Society, from £105 for three months – click here to buy.
---
Bigger is better this Christmas – at least that's what Aldi are telling us with their new range of giant prosecco bottles. Although no longer available online due to high demand (you should have seen how fast the Methuselah went) the Jereboam is still available in stores, so jump in your car and grab one before the 25th (especially if you're returning to this particular person's house for New Years celebrations). If you prefer to walk to your local store, either don't or bring a strong friend. It's a good thing that this year is proving to be a very chilly one because when you come to putting this bad boy in your fridge you might end up playing a fun game of adult Tetris before inevitably leaving it to chill outside.
Giotti Prosecco DOCG Jeroboam from Aldi, £39.99 – click here to see the rest of the Aldi range.
---
The easy way to dry off your pets this winter, saving them from the cold (and your carpets from the damp). Get them in two to three days and you've got Mum's and the dog's present sorted.
Dog-drying mitts from Ruff and Tumble, £18 – click here to buy.
---
The finest fruits mixed with a good quantity (french for enough to set your eyebrows on fire) of Pusser's Full-Strength Navy Rum and Fortnum's own cognac, softer on the palate than ordinary cooking brandy. You can get these in store (Fortnum's last day for Christmas delivery was yesterday) so what are you waiting for?
St James Christmas Pudding, 907g, by Fortnum & Mason , £18.95 – click here to buy.
---
What I love about this product – which is a sort of cross between an iPad and a Sonos wireless speaker and an Amazon Alexa with the added benefit of being a Google product – is that it's actually very, very useful: It can turn your lights on and off, change the temperature in your room and Skype your mother (not yet without you needing to be involved too sadly). What you love about this product is that it ships in 1-2 business days. Happy shopping.
Lenovo Smart Display, from £159.99 – click here to buy.
---
Another printable present to impress your bestie. You'll leave the masterclass with a Tarte au Chocolat, Tartelettes Fraises and Tartelettes Framboises Frangipane, all of which you'll have made yourself and be able to replicate at a moment's notice. You'll also leave with a special PAUL apron, a certificate to mark the momentous occasion you discovered what frangipane actually is and a full stomach (a gorgeous dinner is included in the price).
Art of the Tarte masterclass from Paul, £80 per person – click here to buy.
---
What better way to celebrate the best of British than with the nation's tastiest treasures? Or, more accurately, what better way that doesn't involve forward planning. Order online, pick up from the store any day from Monday to Friday and act like you've been planning it for months.
Great Brit Box by Harvey Nichols, £165 – click here to buy.
---
Stay stylish while you schedule. This is a wonderful Secret Santa present (or stocking filler) for everyone, from that one friend who could maybe afford to be a little more organised to the future (or current) executive in your life. If you're buying from this list because you genuinely forgot a present, why not add one in for yourself? Order by Saturday at the latest for guaranteed Christmas delivery.
A3 desk pad by Busy B, £6.99 – click here to buy.
---
A brilliant year-long gift, with a bottle of unusual, small-batch gin arriving in a box accompanied by a myriad selection of tonic waters, other mixers and nibbles. Yes, it's pricey when you think of it as nearly £500 for the year, but what a treat – they also have quarterly subscription option that's a little easier on the wallet if you love your giftee enough to buy them a last minute present but not enough for a year of gin.
Craft Gin Club Membership, membership £40 per month – click here to buy.
---
Three to five working days delivery on a quality, fashionable seasonally-appropriate product. Optional gift wrapping. You're welcome.
The Newmarket Dry Wax Quilted Jacket by Hicks & Brown, 199 – click here to buy.
---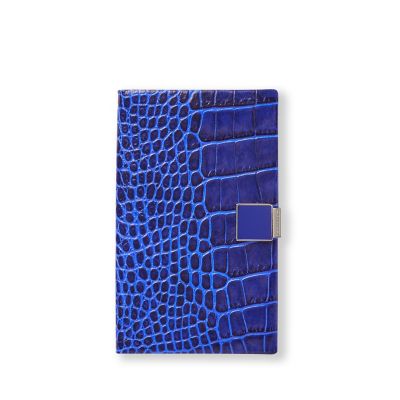 Smythson products are ideal for the tardy shopper: they're fashionable, beloved by all and always available in store. Buy this diary for your wife / mother or browse their personalised stationary for your cousin, you're guaranteed to find something for everyone and fast.
Panama diary by Smythson, £95 – click here to buy.
---
Credit: Maker & Son
Looking for a present for a four-legged friend? Or someone somewhat obsessed with theirs? Take a look at our suggestions
---