A collection of adorable gifts, perfect for that special toddler or precocious young person.
These hand painted Nutcracker decorations are guaranteed to add plenty of cheer to a Christmas tree.
---
Start them on the Landrover Defender hype from a young age with this cute little jumper made from 100% Shetland wool.
---
Dinosaur enthusiasts of any age will enjoy this bake kit which comes complete with a gingerbread mix, cutters, stamps and icing. Each kit makes 15 dino-mite biscuits. (Sorry — couldn't resist).
---
A great way to get little ones out in the garden and learning the basics. The additional personalised details will no doubt be a big hit, too.
---
'You might belong in Gryffindor, where dwell the brave at heart, their daring, nerve and chivalry set Gryffindors apart!'
---
This digger construction play dough kit has everything a young boy (or girl) could dream of — something squishy, trucks, and rocks. Genius.
---
A fabulous gold glitter star crown that you can 'borrow' from your children once they've inevitably had enough of it, to add a bit more sparkle to your Christmas parties.
---
The cutest fancy dress faux-fur fox cape, (say that five times fast) complete with 3D ears and whiskers, a fluffy tail and two 'paw' pockets to keep mitts warm.
---
The National Trust has collaborated with Frugi, creating a collection inspired by '50 things to do before you're 11 3/4′. These 100% recycled polyester welly liners featuring fold over cuffs are perfect for keeping little feet warm on big adventures.
£12.50 from Frugi and National Trust
---
There may be an element of disappointment when children first realise that these aren't in fact real lollies — but they'll certainly last a whole lot longer — and are far less sticky than the real deal.
£20 (personalisation +£8) from Not Another Bill
---
Let your little ones ride their scooters like they're competing in the MotoGP with this personalised and practical safety helmet. Other names available.
---
The sweetest slippers in an ultra soft velour with 3D reindeer features to really help get into the Christmas spirit. Adult sizes unfortunately unavailable.
---
An 'out of this world' unisex cooking or craft apron that if fully adjustable and water resistant. Add a gold personalised initial and they'll be helping prep the roast potatoes in no time.
£19 (+£3 personalisation) from Katie Cardew
---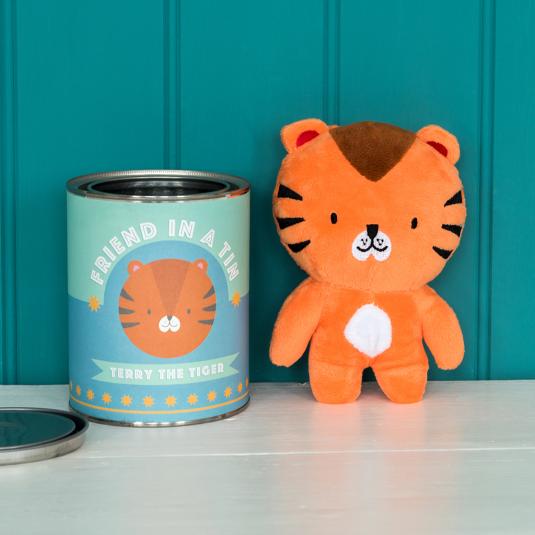 An adorable present for the tot in your life – Terry even comes in his own easy storage container so there will be one less toy to trip over on the floor.
Terry The Tiger Friend In A Tin, £9.95 – click here to buy.
---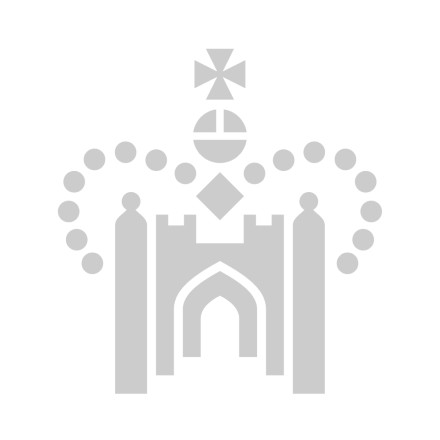 Complete with catapult and battering ram, this siege tower is just the thing to play knights for those still a little too young for Game of Thrones.
Priced at £35, Historic Royal Palaces — click here to buy.
---
Forget Game of Thrones – you'll give your niece's/nephew's parents a heart attack before they open up this box to find two adorable mice instead of some of Havana's finest. These Mum and Dad mice come with a bed made from a Havana cigar box, plus padded pillows, mattress & blanket.
Priced at £44, Hurn & Hurn — click here to buy.
---
Officially licensed by McLaren, this electric ride feels almost like the real deal – especially the gullwing doors.
Essentially you'll be giving your kid a better car than you have, but hey ho. It's Christmas.
Priced at £329.99, John Lewis — click here to buy.
---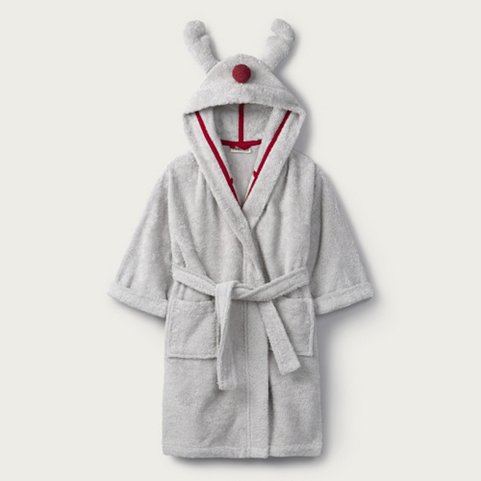 Made of super-soft, fast-drying cotton, this robe comes complete with Rudolph antlers and red nose for a festive touch – but it'll be adorable year-round.
Priced at £32, The White Company — click here to buy.
---
A colourful way to organise clothes for little ones – and a present for your home along the way.
Priced at £1,350, Lesser-Spotted Furniture — click here to buy.
---
Made with fluffy, sustainable bamboo, this dinosaur-inspired towel makes bath time fun.
Priced at £29.99, Cuddledry — click here to buy.
---
This wooden base plates fits three different pairs of woodland animal ears, so your child can dine in the company of a bear, a fox or a rabbit.
Priced at £30 for the plate, £17.50 for the ears, The Wood Life Project — click here to buy.
---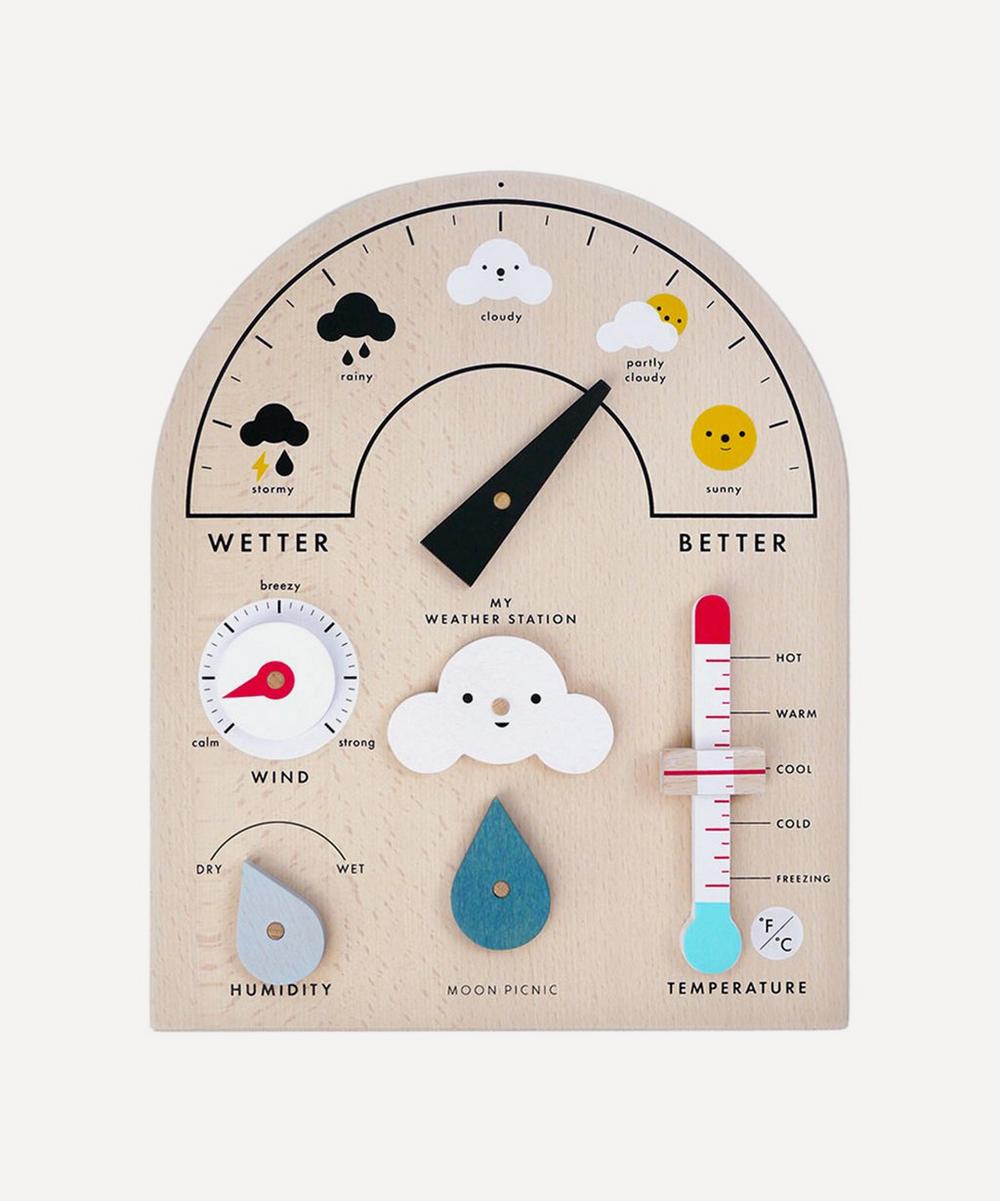 This interactive toy is a fun way to learn about the weather – a present and a lesson, all in one!
Priced at £38.40, Moon Picnic at Liberty — click here to buy.
---
With its hand-smocked bust, frilled sleeves and classic check pattern, this organic cotton romper will ensure your child is both elegant and comfortable – you can chuck it in the
Priced at £49, La Coqueta — click here to buy.
---
Oh, go on. You know you want to.
Priced at £40, Hunter — click here to buy.
---
From fathers to brothers to lovers, we run through some smart ideas for Christmas presents for the men in your
---